Park Hyatt Milan *****
In March I ended a month-long trip in Milan and was fortunate to spend 2 incredible nights at the Park Hyatt. After 3 continents, 3 islands, 5 countries, 13 cities and 5 flights this was the perfect luxurious ending to a whirlwind adventurous trip.
Take a peek inside
The rooms are a beautiful blend of authentic Italian finishes with sleek amenities and state-of-the-art technology. There were several surprises waiting in the stunning room, including a complementary champagne pass and chocolate. Cheers!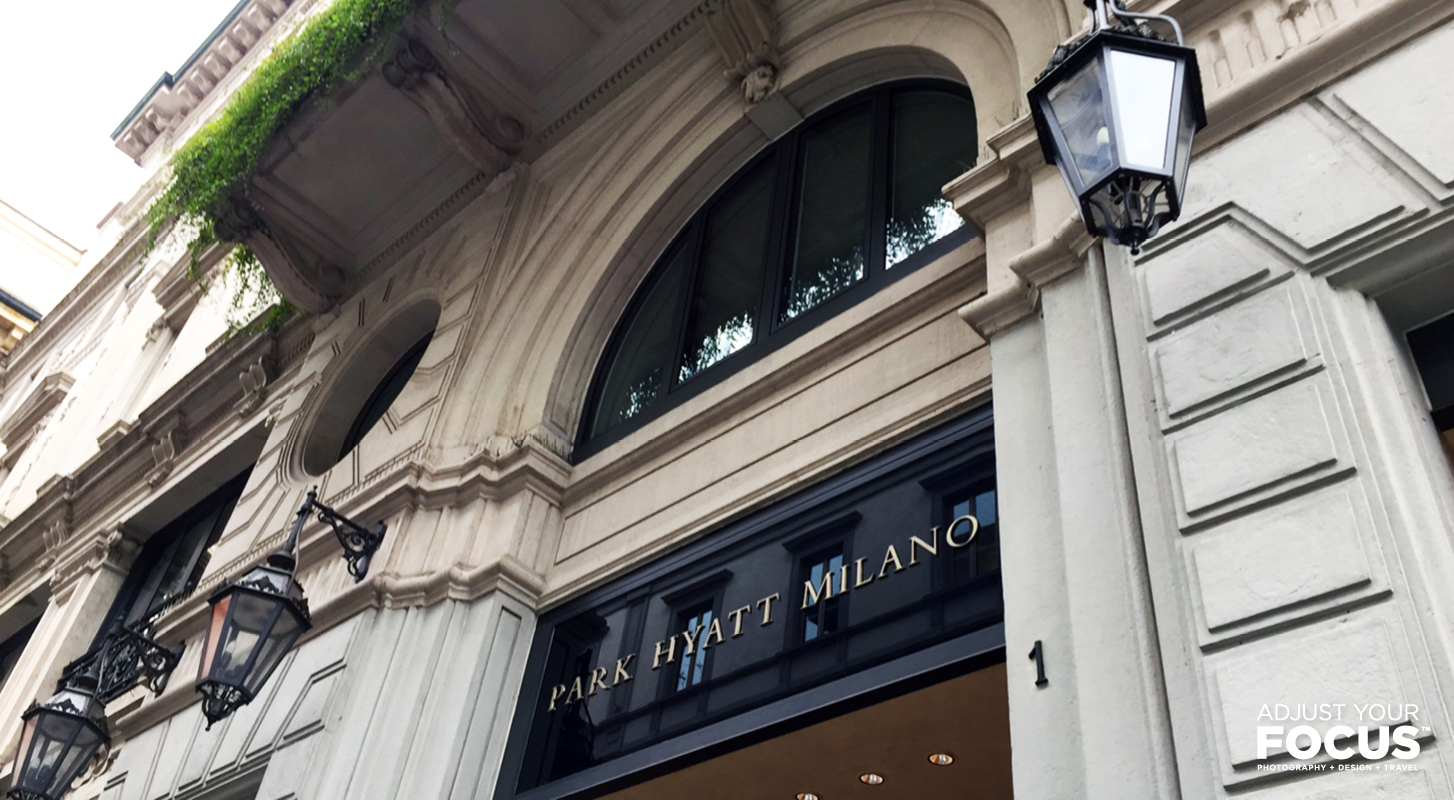 For all room pictures: click on one to bring up a slideshow gallery
Evening in
As soon as you enter the hotel you immediately notice the glass dome that covers the Cupola Lobby Lounge and offers a stunning view of the sky, day or night.
After getting settled, we spent the first evening at Mio enjoying champagne & small bites. Relatively new, opening in 2014, Mio hosts a not-to-be-missed Aperitivo time and signature after-dinner cocktails available from barman Andrea Rella.
For all lobby + bar pictures: click on one to bring up a slideshow gallery
Good morning, Milan
Finally made a real Italian espresso in our room! I'm a tea person but within the last year, especially after this trip, have gotten into cappuccinos and espresso much more. Do you prefer tea or coffee?
For all espresso pictures: click on one to bring up a slideshow gallery
Relax. Rejuvenate. Repeat.
With a slight bath obsession, as soon as I saw this huge tub I knew I'd be in it. After a rainy day exploring the city I enjoyed the last night in Milan taking a long relaxing soak. Who else loves baths?
For all bath pictures: click on one to bring up a slideshow gallery
Exploring Milan
Park Hyatt Milan is steps from Milan's most famous attractions and landmarks, including Galleria Vittorio Emanuele II, Piazza Duomo, Teatro alla Scala and Brera Art Gallery (post with more on Milan coming next week).
Balance + Experience
From the minute you enter you feel special… and perhaps a little out of your comfort zone. I will admit I don't stay in 5-star hotels often. From camping and hostels all the way up to 5-star hotels there's two things in common though… the feeling you get when you're there and the people you meet. Sometimes you want adventure + simplicity while other times it is nice to treat yourself + splurge. Like everything, it is all about balance while pushing yourself and trying new things. What do you think?
I will say, with top class service and contemporary style + elegance in the heart of the city it really is a beautiful place to stay that is perfectly located. Everyone at the Park Hyatt was very friendly, helpful and accommodating. When I find myself in Milan next, I will plan to save a little extra so I can splurge and stay here again.
Today's tidbit
"If we're growing, we're always going to be out of our comfort zone." ― John C. Maxwell