When it comes to traveling, sightseeing and the big attractions are important in any city. I strongly believe in leaving your comfort zone and really immersing yourself though. What better way to do this than by interacting with locals? It really enriches the experience.
I'm thrilled to introduce BonAppetour, a fun twist to eating out where you can dine with locals around the world.
"Like you, we love to travel. But we believe that traveling isn't just about sightseeing – we believe in experiential travel. There is a side of the city that has to be discovered through the interaction with locals and engaging with cultures across the world. And what better way than to eat with locals at their homes? That's why we've been out there to get hold of the best chefs and home-cooks in the city, who are ready to welcome you to their home restaurants, for a few hours of great food, amazing company and unforgettable memories." ― BonAppetour
Sounds like an amazing experience right? Well, I can tell you it is! I had the opportunity to try out BonAppetour and enjoyed an incredible dinner with a host while I was in Rome.
My experience
A little background
While I was busy packing and getting ready for my trip to Europe, I stumbled upon BonAppetour. The more I read the more I loved and ended up contacting the co-founder, Rinita right away. We exchanged information and she mentioned they have an affiliate program and would love to work together. Within the next few days, Rinita was able to connect me with a host in Rome, Francesca who was available the one free evening I had there.
Holly, who I was traveling with, didn't know anything about this. When we arrived in Rome we had two free days to explore. After checking in the first day, we grabbed a drink at the bar across the street and ended up meeting Fay, a pub manager from London who was traveling around Europe for a month. We hit it off right away and were able to meet up a couple times. You just never know who you'll meet. Fortunately for us, Francesca said it wouldn't be a problem to add a third person to the dinner I had already booked.
How it works
On the website you can do a search for what city you are interested in. From there it will pull up a list with different hosts and types of experiences (lunch, dinner, cooking class, etc). Once you find an option that fits your timeline and what you're looking for you request a booking, which then puts you in touch with the host directly.
For example, because of the limited amount of time ahead and not being flexible on dates (our tour with Contiki was starting soon after we arrived) Rinita helped find a host for me that was available and put us in touch. I then talked to Francesca directly about different experiences she had, along with my dietary restrictions (no red meat and gluten free). She was very accommodating, responded quickly and customized a menu option.
The amazing evening
Fay, Holly and I took the train and found the apartment quite easily. I honestly wasn't sure what to expect, but was ready to try something new. From the minute Francesca answered the door and welcomed us, I could tell it was going to be a great evening. We arrived just in time to see her put the finishing touches on the first course. From the beginning there was no awkward silence but instead delightful conversation, from our background and what we do to food and sex. Throughout the evening the wine flowed (white + red), delicious course after course was served and there was no shortage of laughter and stories shared. It really was an incredible experience that I'm so grateful for.
For all pictures (apartment and food preparation): click on one to bring up a slideshow gallery
Bon Appetit!
The 3-course meal
1. Trio of risotto. I had seen this on one of the experience options and knew I wanted to try it. This isn't a traditional italian recipe, but a creation of Francesca's and is all about the presentation. So, what were the 3 flavors?
1. Beetroot with mushroom, 2. Saffron with peas, 3. Squid ink with shrimp
Each was unique and flavorful, I still can't decide what my favorite was.
2. Eggplant parmesan. As Francesca said, this course isn't about presentation like the risotto but instead all about taste and comfort. The eggplant is a traditional italian recipe from Naples and we enjoyed fried eggplants with tomato sauce, mozzarella and parmigiano.
I have ordered and made eggplant parm many times and it has never tasted like this. Hands down the best I've had… not sure if it's the sauce from scratch or what but it was incredible!
3. Pistachio parfait. Finally the dessert. Francesca said it's more correct to say that it is a sort of ice cream, calling it Semifreddo because it is a middle way between a cream and an ice cream. Either way it was a frozen scoop of delicious topped with honey and shaved chocolate.
4. Wine + Limoncello. Along with enjoying a bottle of white and red wine throughout the meal, we topped it off with some limoncello. This was the perfect ending to the perfect evening.
Pictures below show each course.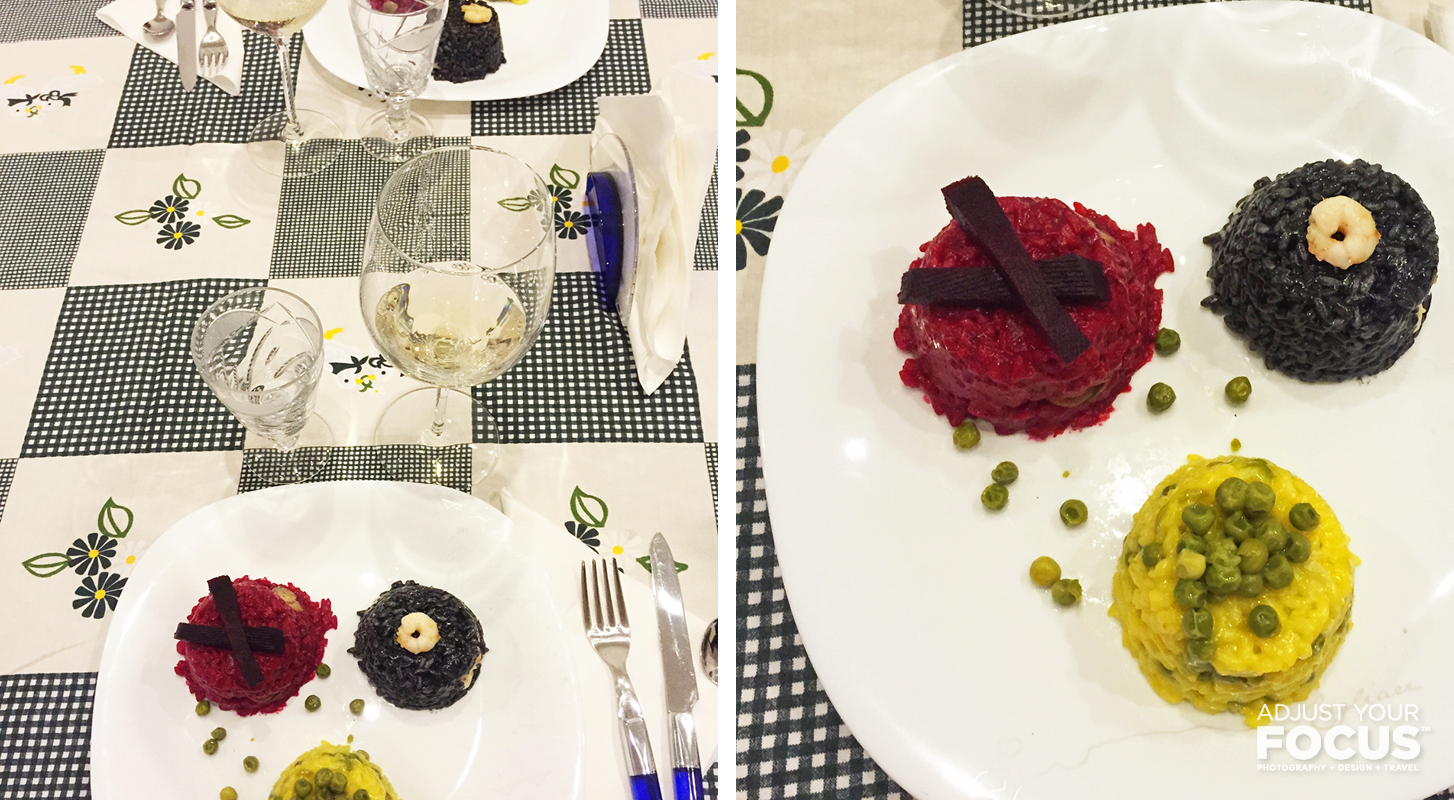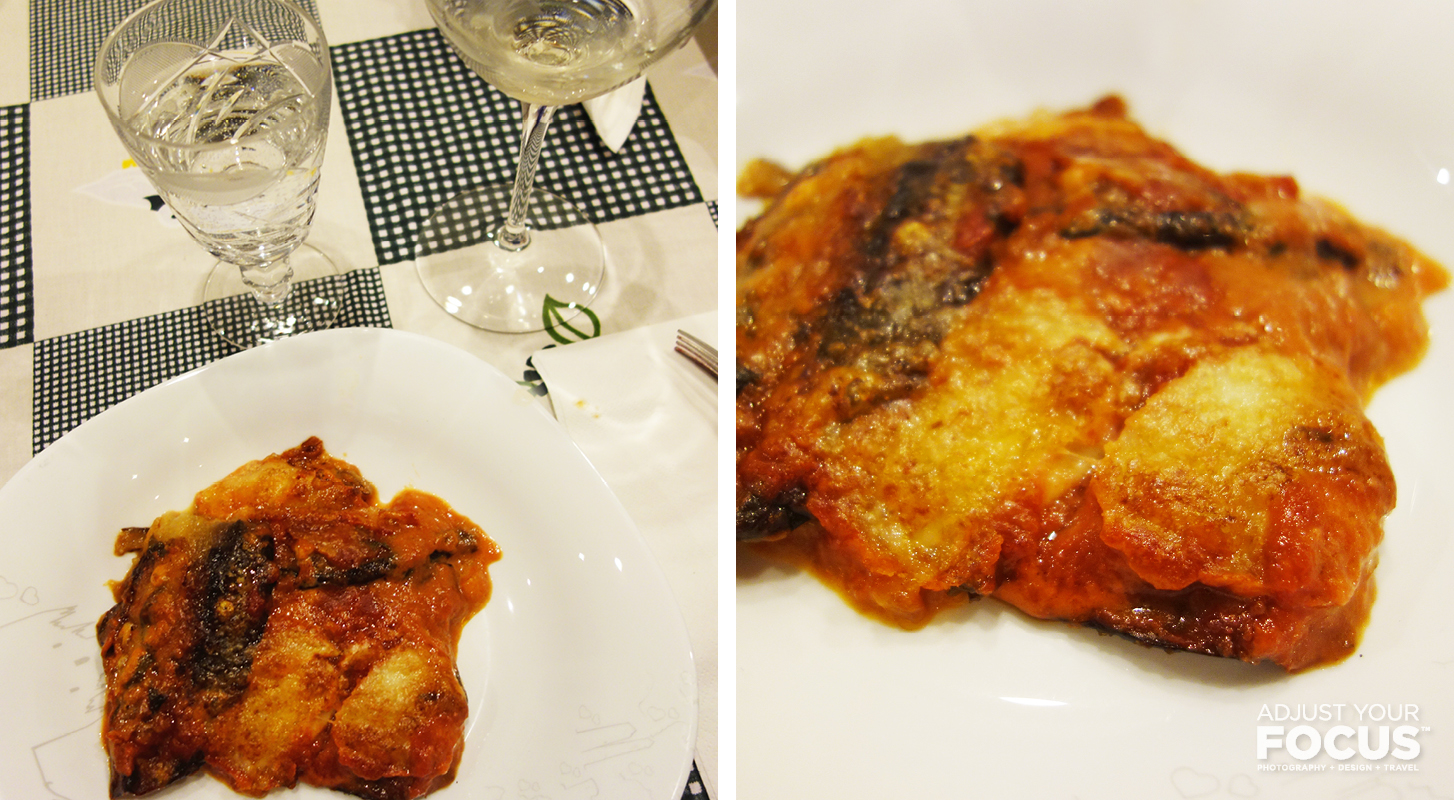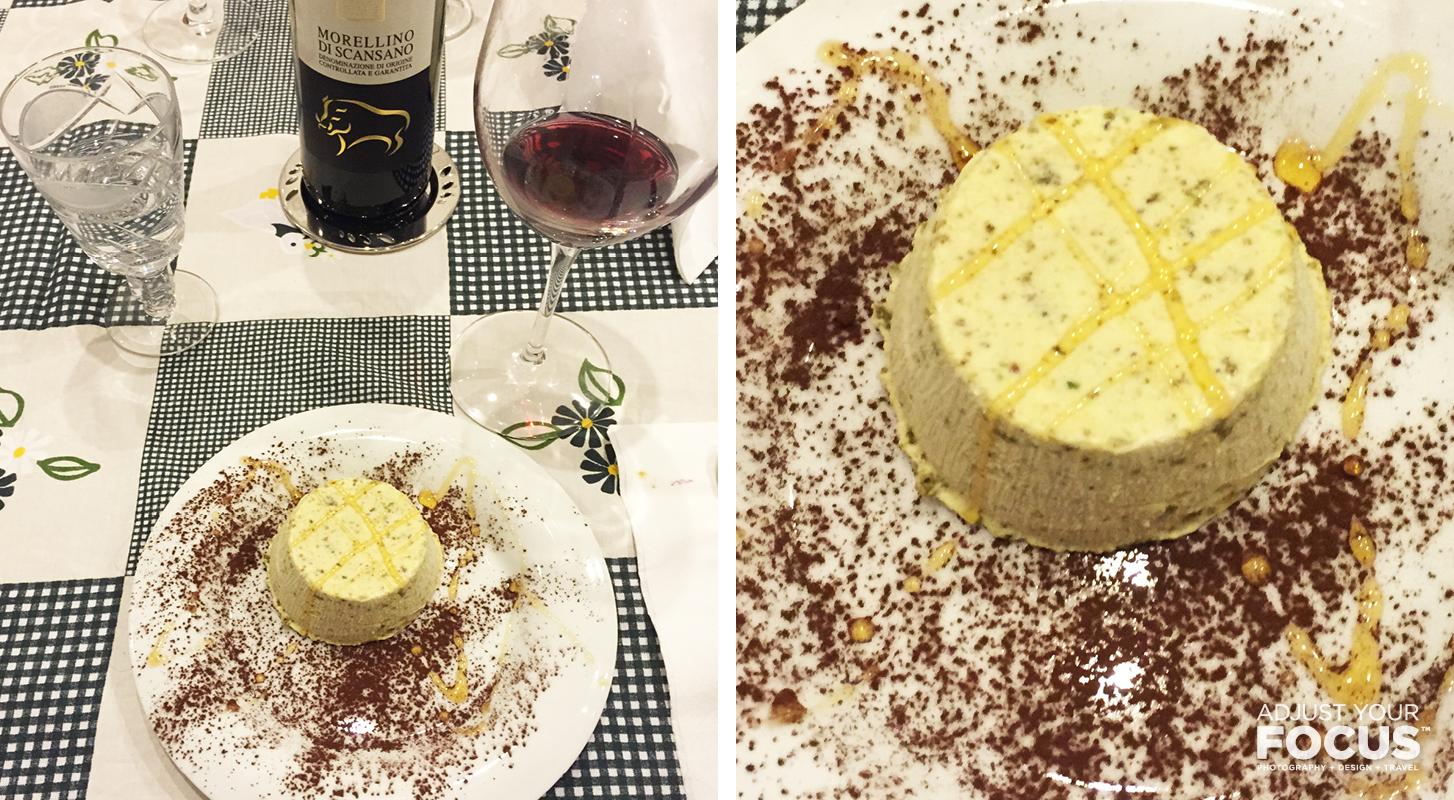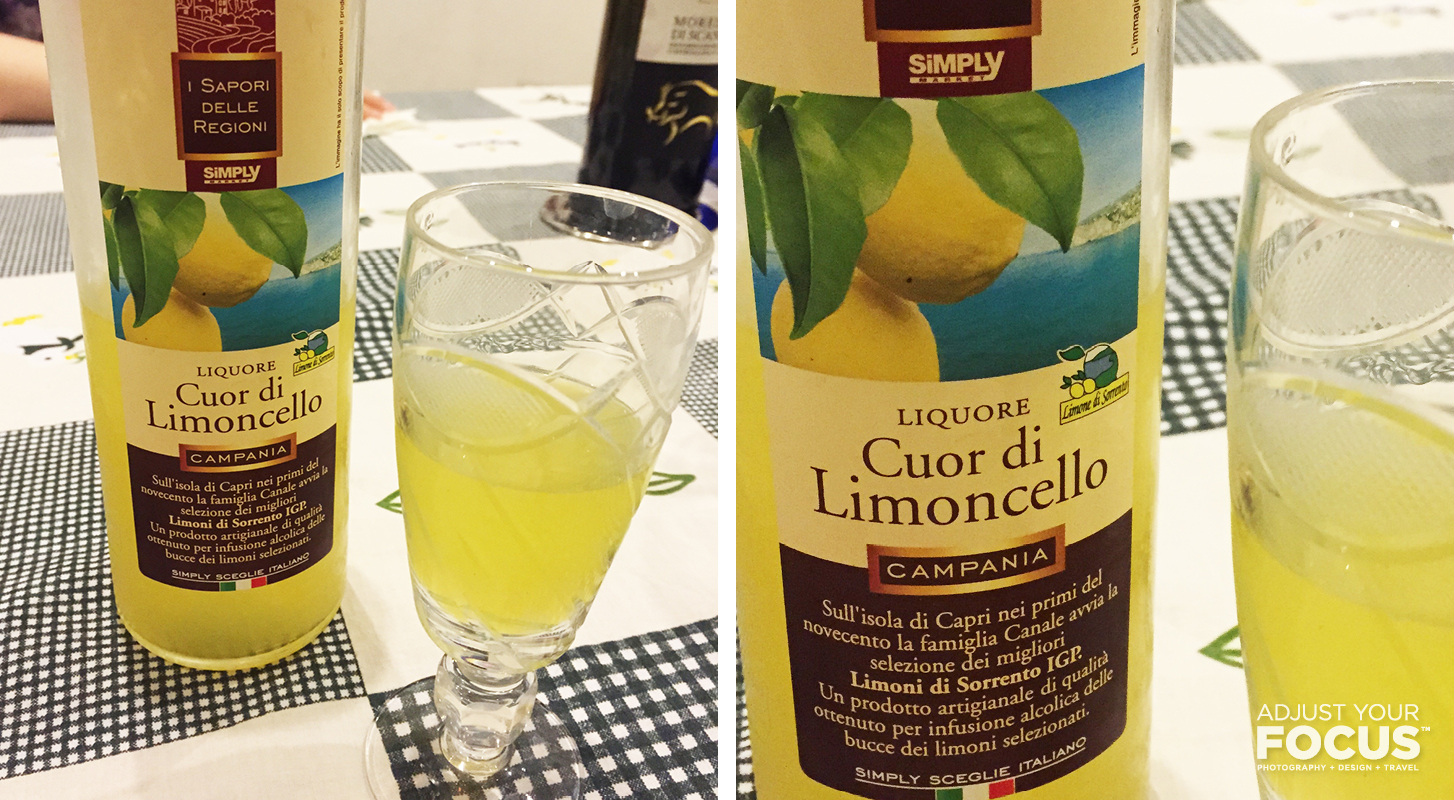 Cheers to an unforgettable night
Happy and stuffed
After a wonderful couple of hours, it was time to say goodbye. Eating at a restaurant is great when you travel but this experience, dining with a local in their home, is something special. We all had a wonderful time and have been in touch since. Whenever I make it back to Rome I will be sure to connect with Francesca again (who also does Airbnb!). Will you be in Rome in the near future? Check out Francesca's profile.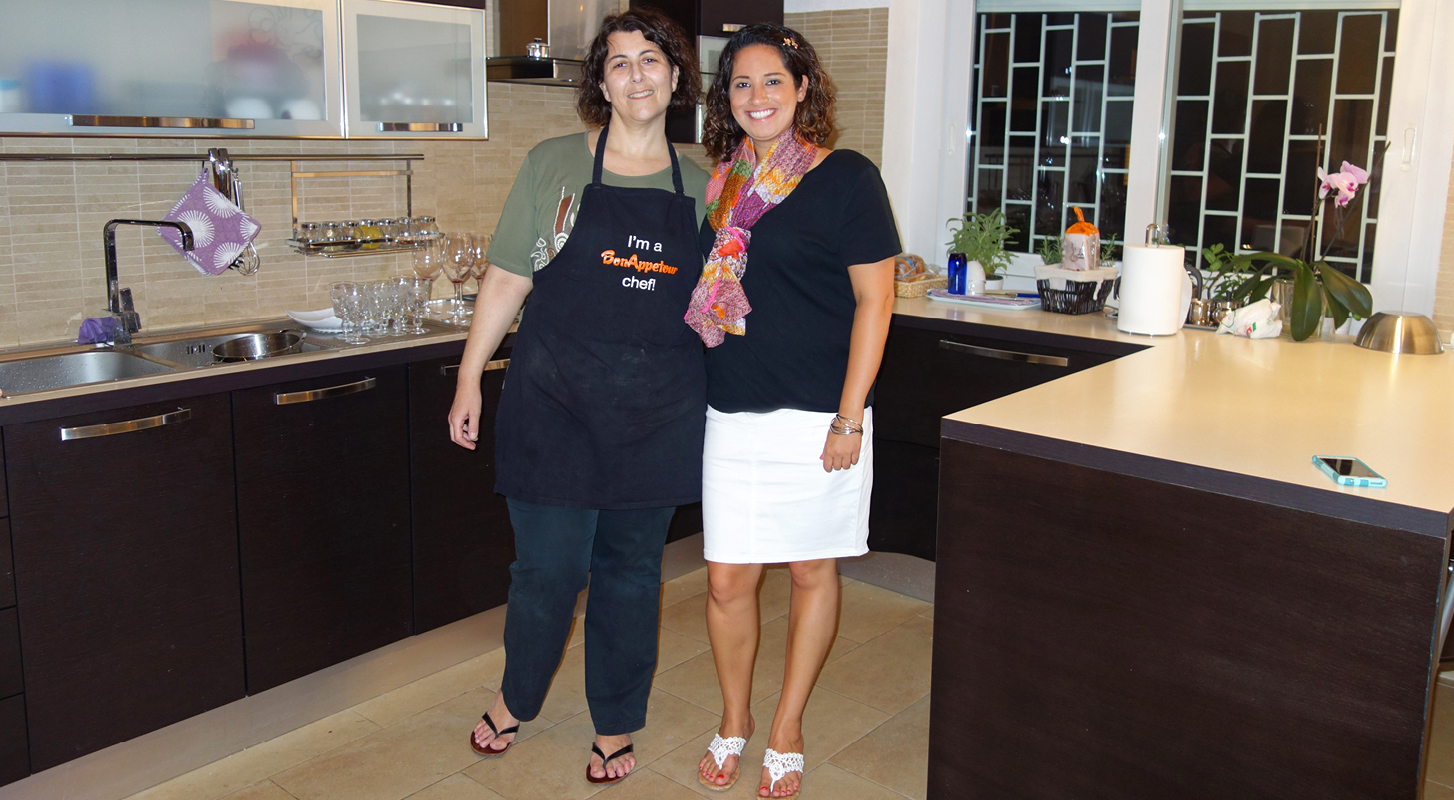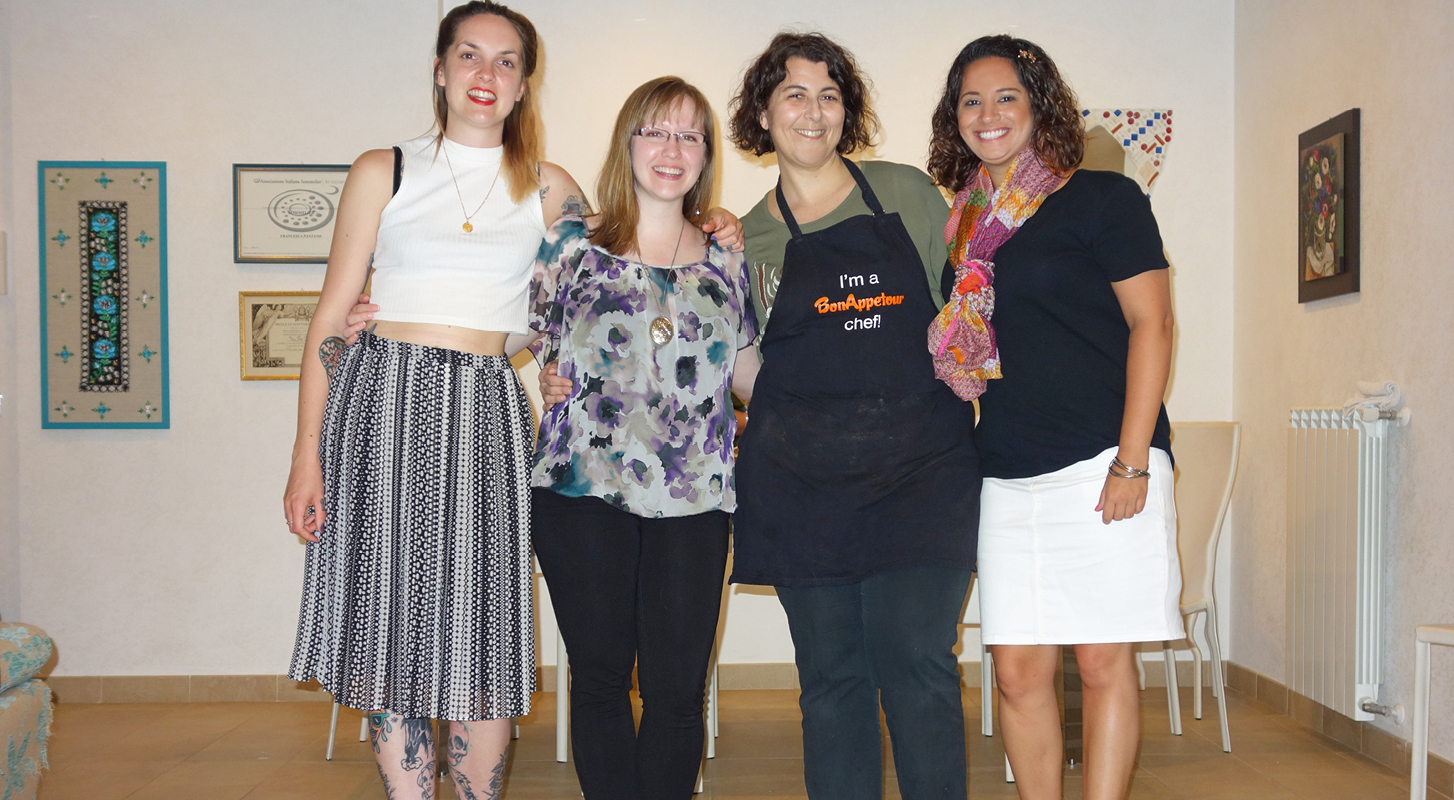 How good did that look?! Reliving it through this post makes my mouth water again.
Since none of us knew what to expect, I asked Fay and Holly to share some thoughts on their experience.
"Being welcomed into Francesca's home was like being welcomed in by a member of family! She was kind and funny and couldn't do enough for us. The food was out of this world, a great combination of traditional Italian food with a modern twist. This is definitely something I would love to do again and would recommend it to all my friends and family. Thank you Alyssa for inviting me to join and Francesca for having us. " ― Fay

"I never had heard of BonAppetour, but Alyssa set up a surprise dinner date for us prior to our trip to Rome. I thought it was going to be a little awkward going to a strangers house for dinner but was pleasantly surprised! Francesca was delightful and easy to talk to. She offered us a drink and put us right at ease. We watched while she put the finishing touches on our first course and my mouth watered – I couldn't wait to dig in! The meal was fantastic! She made the best eggplant parmesan I have ever had. Leaving this experience, I am definitely open to trying it again somewhere new." ― Holly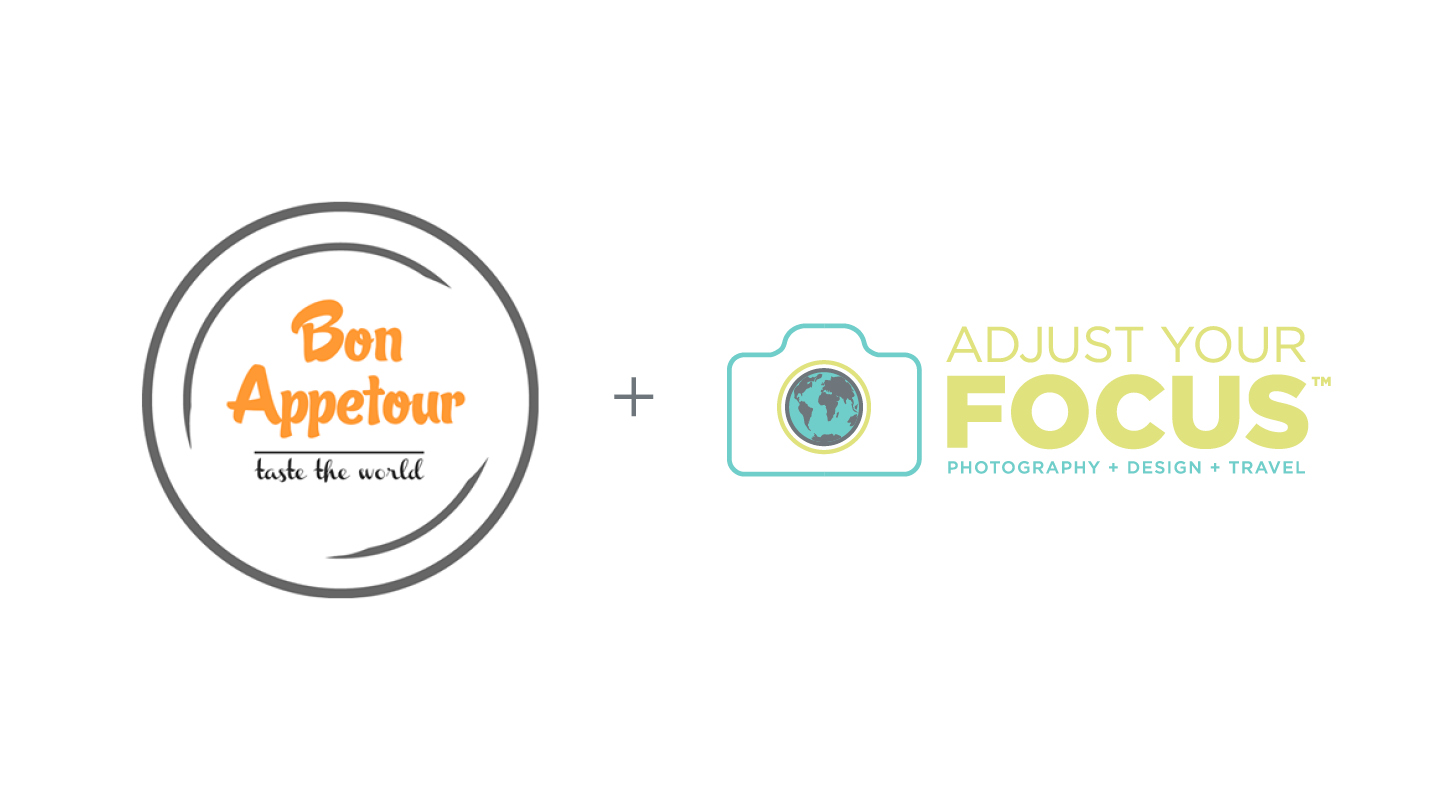 If you'd like to experience this first hand, check out BonAppetour and let me know what you think. I only have good things to say, from the dinner itself to working with Rinita and Francesca, and will definitely be trying this again in another city.
Note: Back in April, after my first travel conference, I sat down and thought about what I want to do with/from/because of Adjust Your Focus™. While it is common for bloggers to get involved with affiliate programs, sponsored posts, etc. I have made it a priority to only do so if the product/brand/company is 1) relevant to me and readers, 2) something I have experienced first hand myself before promoting, 3) would gladly go/do again and want others to experience it.