Colorado Instameet
A few months ago I moved to Colorado and have been exploring as much as possible. I've followed Jacob Moon for a while and love his photography. When the #WinterTribeMeetup he organized popped up in my Instagram feed, inviting us to join him and his wife Natasha on an amazing winter adventure in Colorado, I was immediately interested.
Why go?
Meet Jacob + Natasha? Make new friends that have similar interests and plan future adventures? Go winter camping with the experts? Learn how to make a proper snow cave? Plan to sleep in a tent but end up sleeping in a snow cave? Get out of your comfort zone? Night photography? Winter fun? YES to all the above!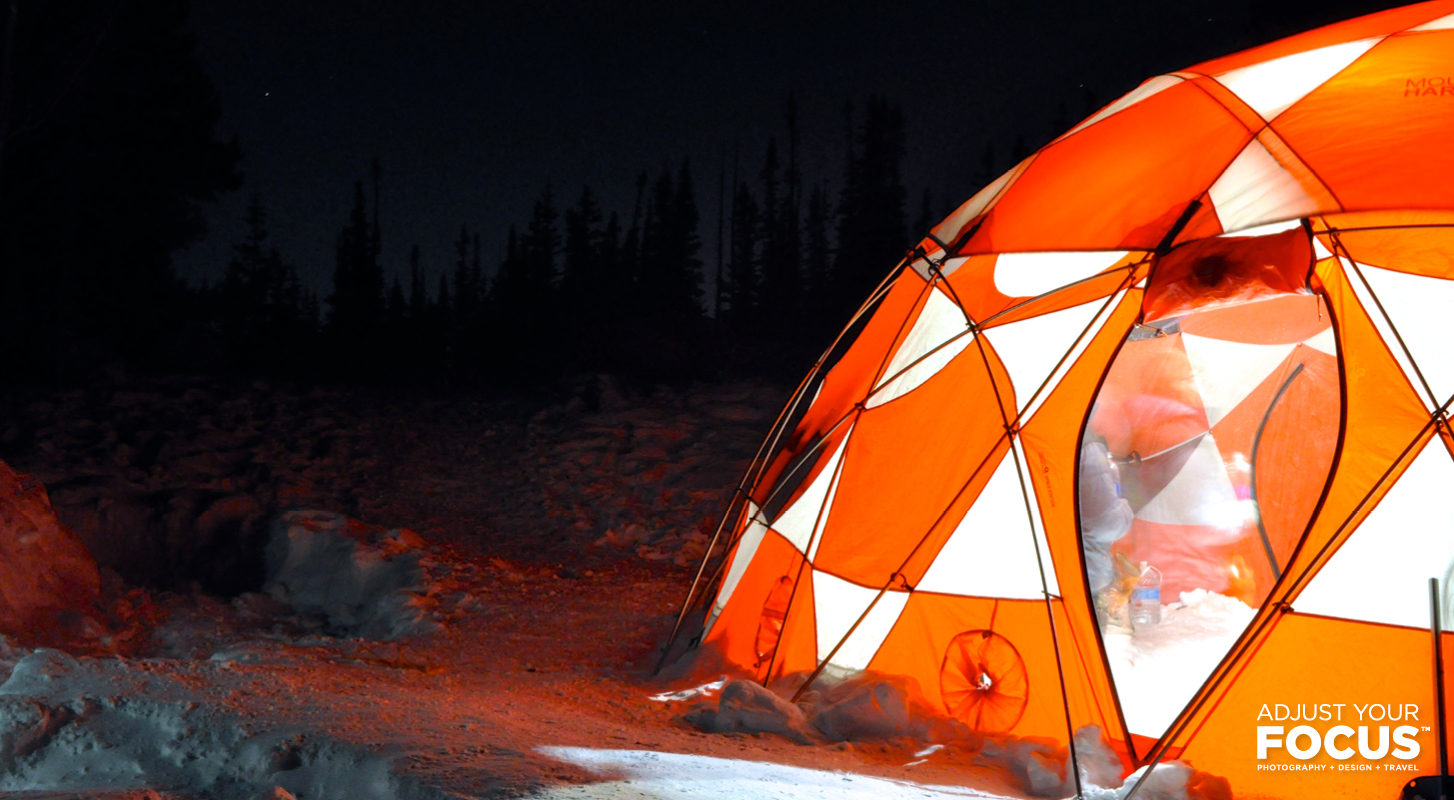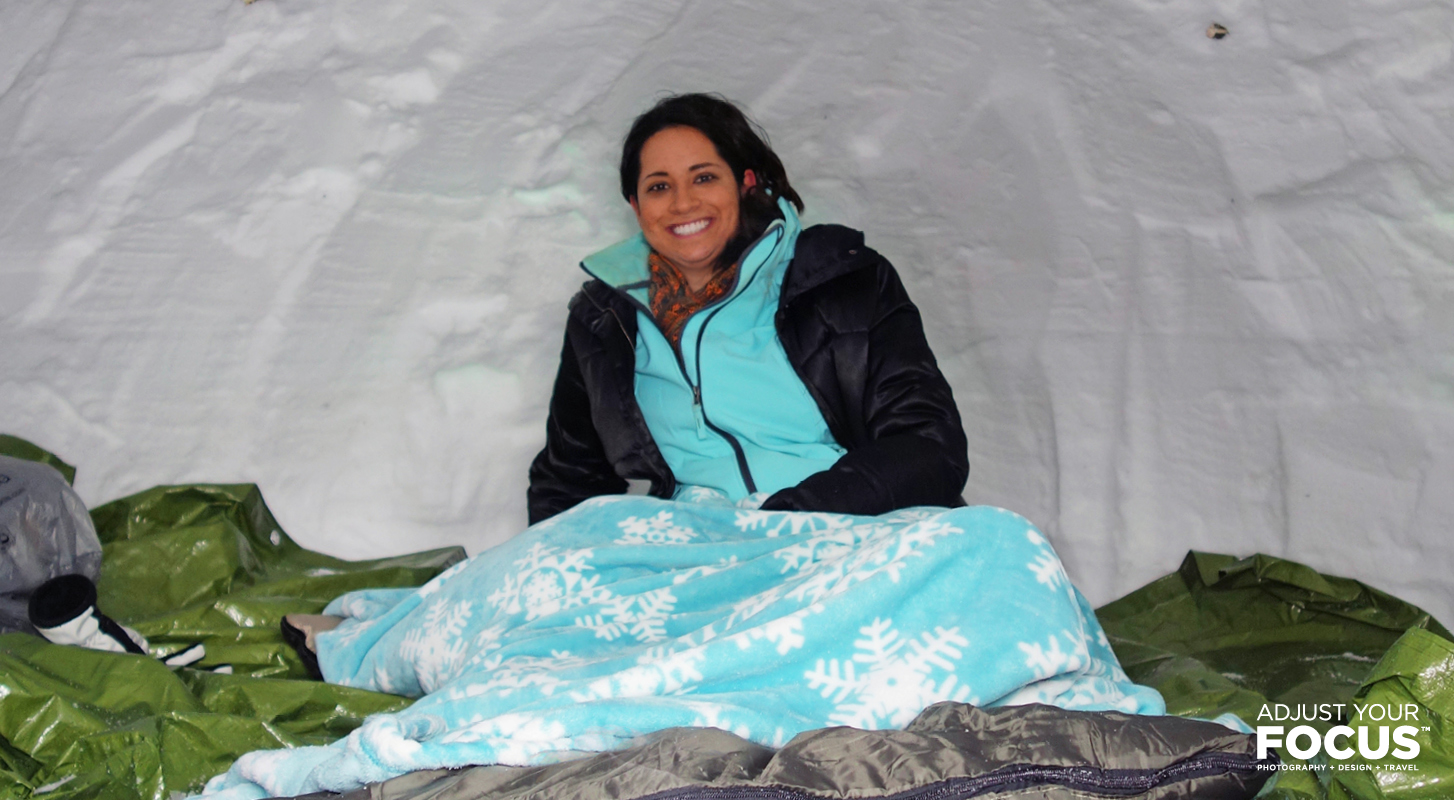 While those were all big factors to go, there was one more personal reason…
A little background
In October I went to my first Travel Massive event, where I met Briana (on the right in the picture below). Both being photographers, we bonded instantly and since then have met up a handful of times. We recently found ourselves single and heartbroken, a few weeks apart. I've gone back and forth on sharing that but the fact is, crying + really talking openly, without judgement + being there for each other has made us grow closer. It's made us push each other to try new things, like this Instameet. We decided we were going and that was it, or so we thought…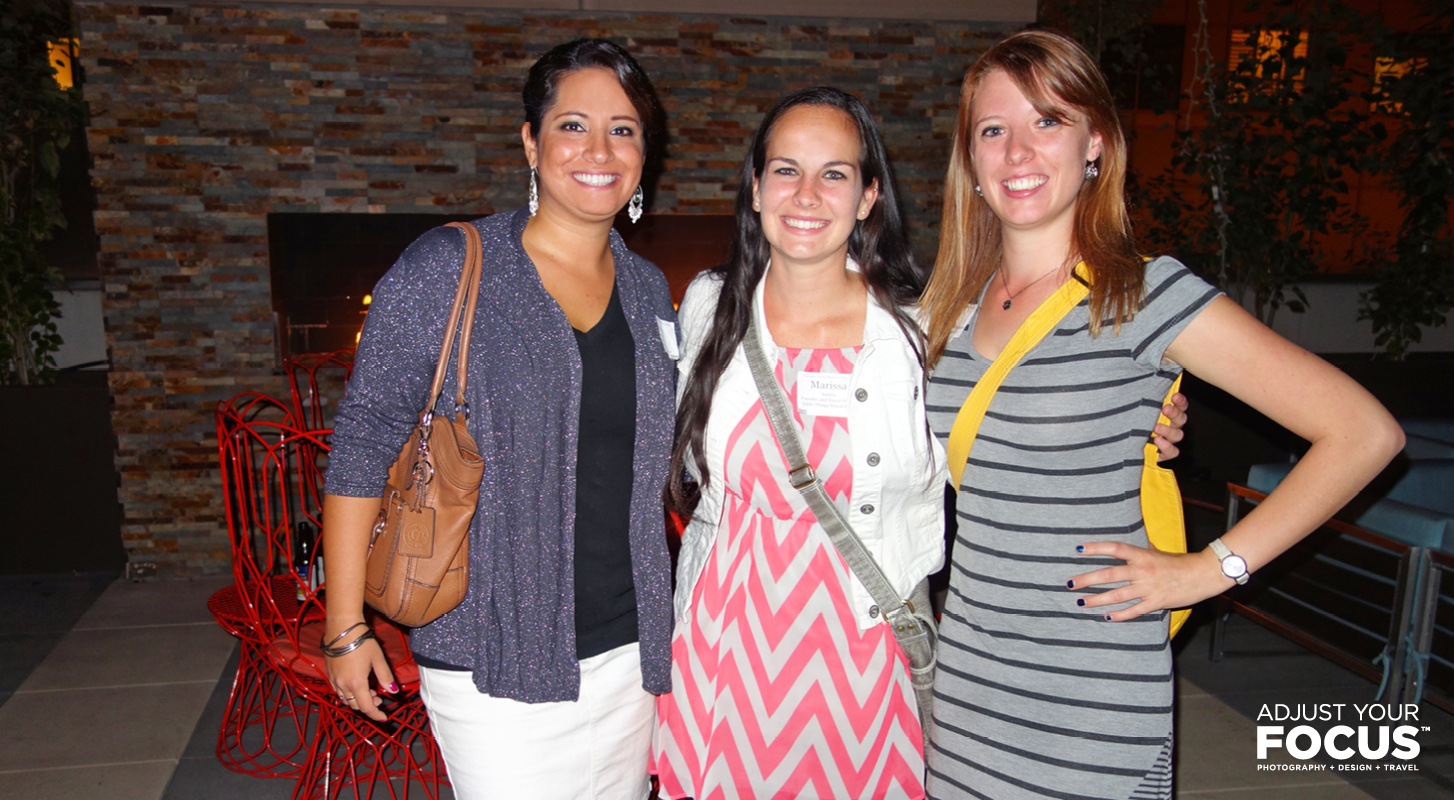 The Instameet was over the weekend (January 8–10) but that Thursday into Friday Colorado got a nice snow storm. Plans started getting complicated since neither of us have winter vehicles, so we started looking into renting an SUV. Friday evening I received a message from Briana saying it was the worst timing but she wasn't feeling well. Winter camping is not something you want to do sick, and although bummed I totally understood.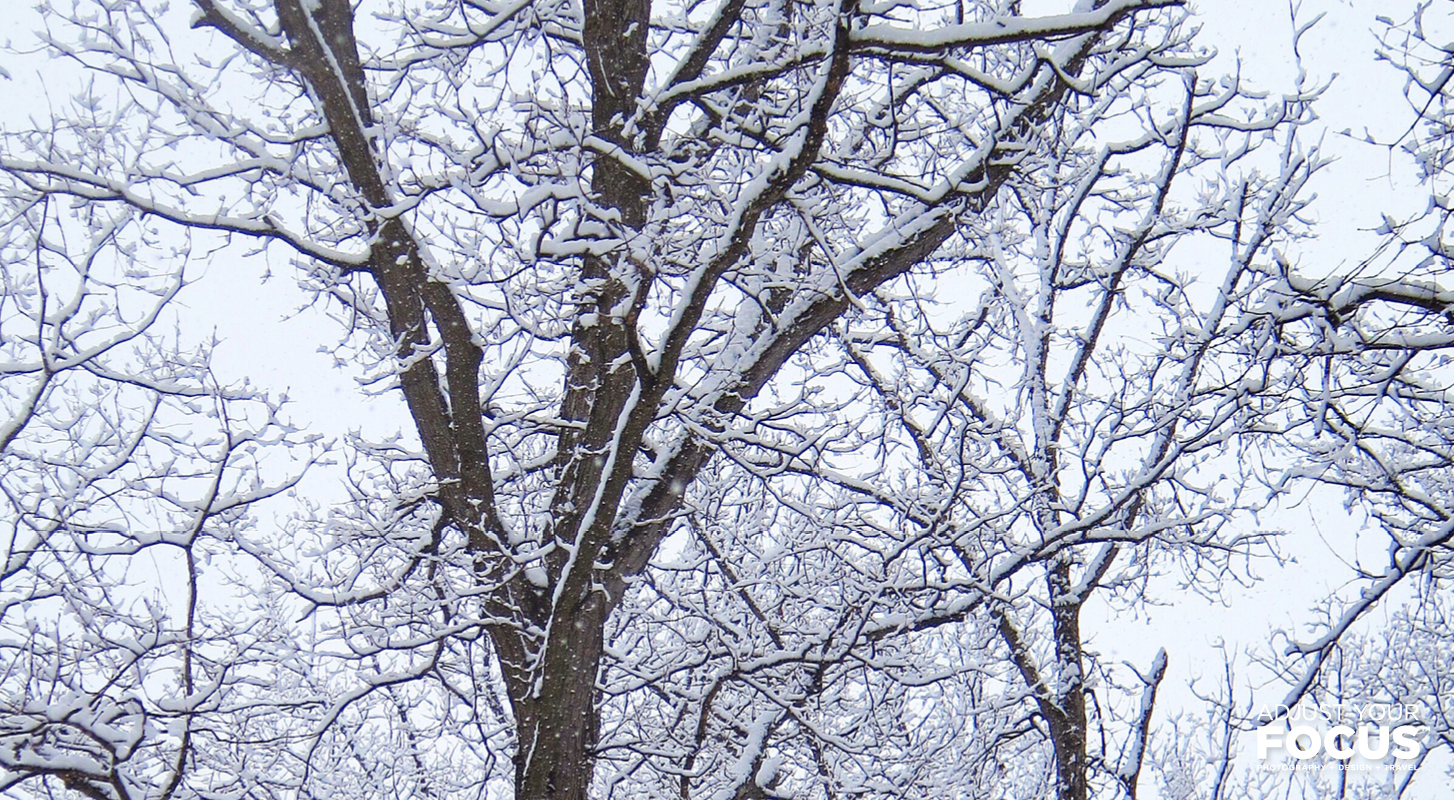 So what to do? It would have been so easy to say ok, I'm not going either. It would have been easy to stay in a warm bed all weekend, feeling numb and sad. It would have been easy to not go, but I decided that wasn't going to happen.
I posted on the Facebook event page asking if anyone was leaving Saturday + had room in their car. Fortunately a few amazing people responded offering to drive.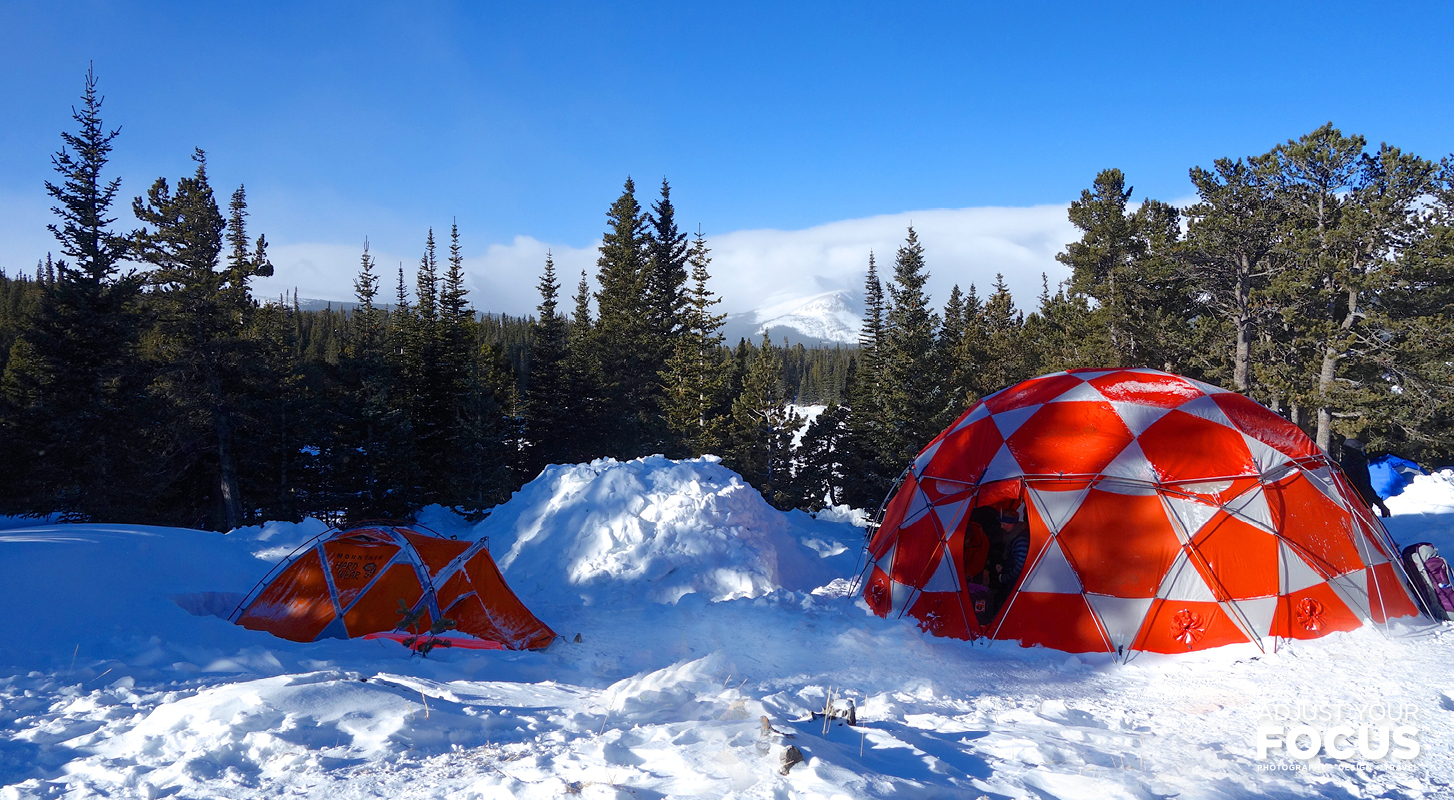 Saturday
I met Derek, my lovely chauffeur, Saturday morning and we were off to Red Rock Lake in the Brainard Lake Recreation Area. Once we arrived, the sled was loaded and everything was hauled to the camping location. That in itself was a humorous workout. I think it's safe to say most people there were going exploring for the day but we clearly had more stuff, which was falling off the sled every couple steps. People stopped to ask how long we'd be gone. When we said we were camping, responses consisted of "Oh my gosh, it's so cold!" and "That's hard core". Keep in mind neither Derek or I have gone skiing or snowboarding, yet, but here we were ready to camp overnight in the middle of winter.
Originally I was planning to borrow a tent from Jacob but thought, if possible, it'd be amazing to sleep in a snow cave. Luckily there was one already started that had room left. Jacob was nice enough to explain how to make a snow cave + show Derek and I how to enlarge it.
After making the snow cave bigger and getting settled, the evening was spent bundled around the fire with new friends and in the warming tent, which had a kitchen and sitting area. I also attempted to work on some night photography. Long exposures + night photography is something I want to get better at. It was great to play around with the camera settings, but the strong winds + zero degree weather made it challenging.
For all pictures: click on one to bring up a slideshow gallery
Sunday
Saturday night five of us got cozy and slept in the snow cave. How neat is that? It really was well insulated and not as cold as I expected. Once awake on Sunday, we headed to the warming tent for some coffee (with whiskey + peppermint? of course). Good morning!
For all pictures: click on one to bring up a slideshow gallery
Before leaving I wanted to explore the nearby area. As I took pictures of the frozen lake and snow covered mountains, Susan (who had also offered to give me a ride) made her way down there too.
After a little photo session + some snow fun it was time to pack up and head out. Red Rock Lake in the Brainard Lake Recreation Area really was the perfect location for this event. I can't wait to return and explore more… maybe when the snow has melted 😉
For all pictures: click on one to bring up a slideshow gallery
Weekend thoughts
Thank you
Thank you to the sponsors Mountain Hardwear, Goal Zero, Therm-a-Rest, Icebreaker and Backpackers Pantry. This wouldn't have been possible without you all.
A big shout out to Jacob (picture below) & Natasha for putting the event together. You're amazing and it was wonderful spending a winter weekend together in Colorado.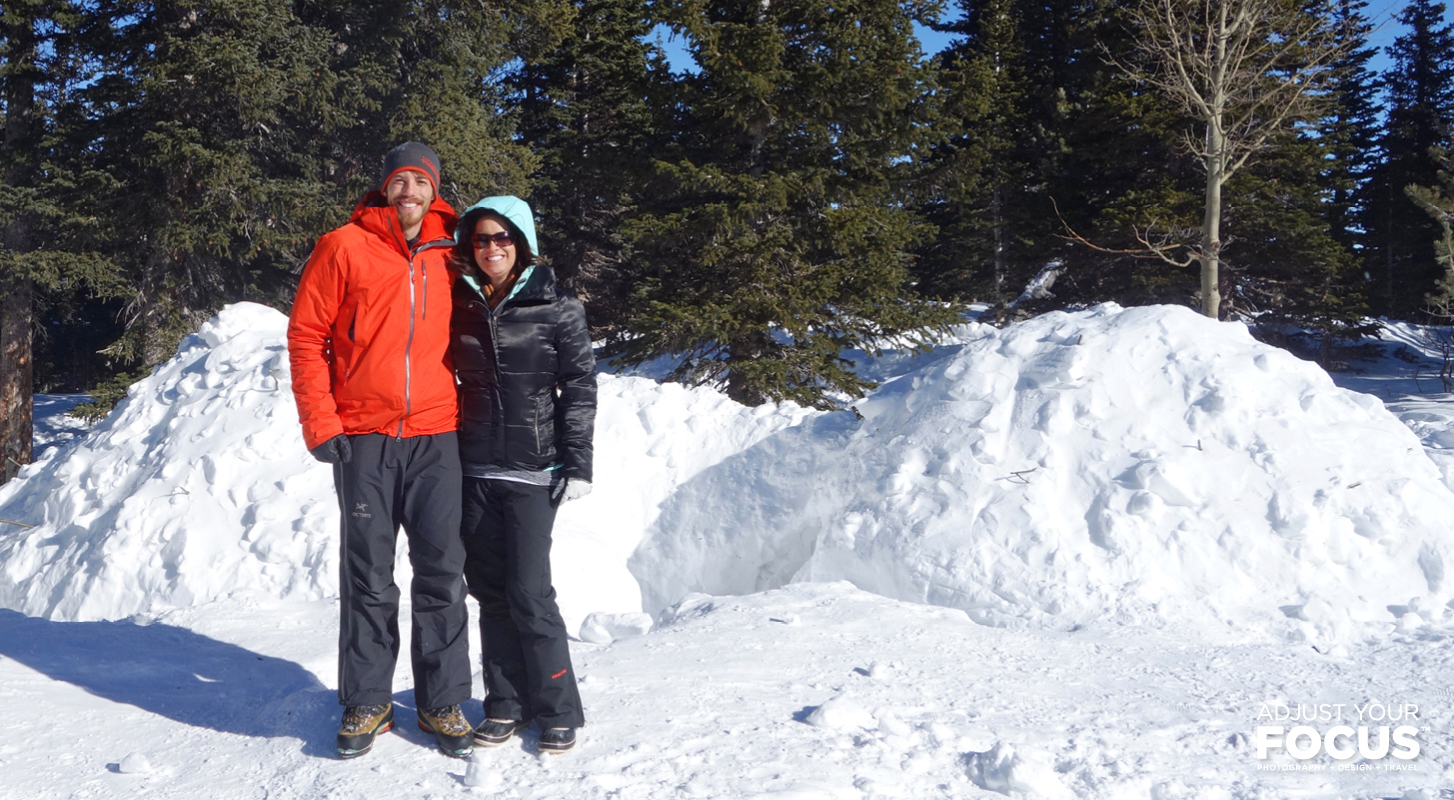 Beautiful words
I met Cody after the event actually, when some of us headed to get brunch on Sunday at Salto Coffee Works in Nederland. He posted a beautiful image + caption and his words stuck with me as I worked on this post. Since I can't say it better myself, I thought I'd share:
"We want to do awesome things. We long for adventure. Our hearts were created with a desire to prove ourselves and be a part of a community. The #wintertribemeetup provided opportunity for personal and community development. I found many, including myself, craving an escape into winter, away from our everyday life of work and monotony. It's when we chose to step into these opportunities that we truly experience life and relationships in a new way.

Entering into an environment of trial or testing will prove challenging at its very nature. In these times I have felt solitude and encountered an internal dialog where I encourage, doubt, believe in, and discourage myself in a matter or moments or hours. These are the moments that we long for to prove to ourselves that we have what it takes. While out in the mountains, in the same moment I would feel empowered, excited, and overwhelmed. It is standing on an alpine ridge, looking across a frozen lake dressed in white, snow and wind biting into my face; these are the moments my soul cries out for.

I believe that God created us to live in community and while we experience these events at a personal level, it is best shared with others. The meet-up provided the opportunity to meet new friends and go deep with others, learn from their experience, and celebrate both a place and longing for the unknown that God has placed in our hearts. It was a time to be encouraged by others and also share in their struggle. I'm personally glad to have gotten to know one of my best friends, John Dale, better through the experience, most noteworthy; sleeping in the tent on #windyridge. He guided me in necessary tricks to best endure a night where the wind beats on your door like a drunken ex and the frost blows into your mummy bag and reminds you what waits just outside your sleeping bag world. It's in these experiences that we grow closer to others and truly feel the bond of community we're meant to live in. We all found the sting of freezing wind is best endured around the fire with whiskey, sharing in the company of friendships, freshly forged in the snow and wind." — Cody Mann
Personal experience
This was an incredible experience for many reasons. You found yourself surrounded with nearly 70 other adventure lovers who are just as crazy to camp in the winter.
Coming into this I had no idea what to expect. It really was out of my comfort zone, from the weather to not knowing anyone. Being a summer person, those who know me didn't believe I was going to camp outside in zero degree weather. Well, not only did I go and survive, but I'd do it again.
While everyone was asleep Saturday in the snow cave, I was awake most of the night. Looking up at the snowy ceiling, listening to the strong wind outside pass by (and the guys snore), my mind raced. I thought about recent events and what to do moving forward. I thought about everyone who said I was crazy for camping in the winter and how incredible it was. I thought about how you never really know what each day will bring or who you'll meet. I thought about how beautiful this roller coaster called life is.
I realize you have to allow yourself to feel. Feel pain. Feel joy. Be 100% present in that moment. Don't try to escape it. In the silence of the night, left with all those thoughts, I caught myself smile while at the same time tears formed. Nature is powerful in the ways you are able to truly connect with yourself and surrounding, no matter what the weather.
The whole weekend was unexpected, refreshing and energizing. I am glad I went + thankful for the opportunity and wonderful people I met. Experiences like this make you stronger and it's something I'll remember for a long time.
What about you?
This post was more personal than normal, and although not easy to share, putting it in writing and reflecting is important. You never know what anyone is going through and you never know what tomorrow will bring.
I'm making a conscious effort to put myself out there this year, taking risks and trying new things. Applying to Global Degree (please check it out & vote) and this Instameet are just the beginning.
Your turn. Have you had a similar experience where you were able to really allow yourself to feel and connect? Have you been winter camping? If yes, what did you think? If no, would you be open to it now? I'd love for anyone who went to the #WinterTribeMeetup to share their experience too.
Today's tidbit
"May your dreams be larger than mountains and may you have the courage to scale their summits." ― Harley King
I am continuing with winter fun and going snowshoeing for the first time tomorrow at Rocky Mountain National Park. Have a wonderful weekend, get out there and explore.