International Women's Day
March 8. International Women's Day. A time to reflect on progress made, to call for change and to celebrate acts of courage and determination by ordinary women who have played an extraordinary role in the history of their countries and communities (more).
"He offered her the world. She said she had her own." – Monique Duval
Recently I have found myself sharing a deep connection with many beautiful souls.
Women who honor and nurture their own strength.
Women who are true to themselves.
Women who have the determination to turn their dreams into a reality.
Women who face challenges head on and embrace risk + change.
Women who realize their struggles are gifts because when you question the purpose of your life it makes you reach deep down inside of yourself and discover you.
Women who want to share their voice, message and experiences with the world.
Women who want to share what they're proud of but also their hardships in hopes it resonates in the hearts of others.
Women who give hope and show it is possible to overcome anything.
Women who care about the environment, protecting wildlife, helping others and making the world a better place.
Women who crave adventure, travel often and give back.
Women who live from the heart.
I salute you.
You've all taught me what it means to be a alive, inside and out.
Thank you for being you!
"Nothing can dim the light which shines from within." ― Maya Angelou
8 Inspiring Women
In honor of March 8th I want to share the stories of 8 inspiring women. It was not easy to pick the 8 because there really are so many amazing women and stories out there!
With that, I am excited to share I'll be adding a new page on my site soon that will allow for a place to share stories and connect with truly remarkable people. Stay tuned, first few interviews already done.
1. Cornelia Pauline
Creative Director at The BC Unlimited, a full-service commercial/product photography and brand management agency
Founder, CEO at Global Yuppie Style, a digital lifestyle magazine for and about people who want to live life on their own terms
"Cornelia is an entrepreneur and artist with many talents. A self-prescribed Creativepreneur, she started playing the violin professionally in her home town of Vienna, Austria when she was just six years old. She decided to study in the United States and eventually got her B.A. in International Studies and Diplomacy from the University of California, Irvine.

While in college, and also while taking some time off in between her studies, Cornelia freelanced as a professional model, stylist, creative director, and writer and completed three entire novels and numerous short stories. She also worked with and consulted numerous start-ups and solo entrepreneurs around the globe and helped them improve their creative direction as well as increase their sales.

She believes the more people you inspire and help to succeed, the more successful you become, and felt the calling to  build a platform that this new generation of global Creativepreneurs can call their digital home and where they can exchange themselves and learn from each other. Global Yuppie Style was born." (read more)
Cornelia and I connected online soon after I moved to Colorado and in November happily participated in the first podcast for Global Yuppie Style. Next weekend I am heading to Irvine, CA for WITS'16 and Cornelia happens to live there. So excited to meet up in person finally!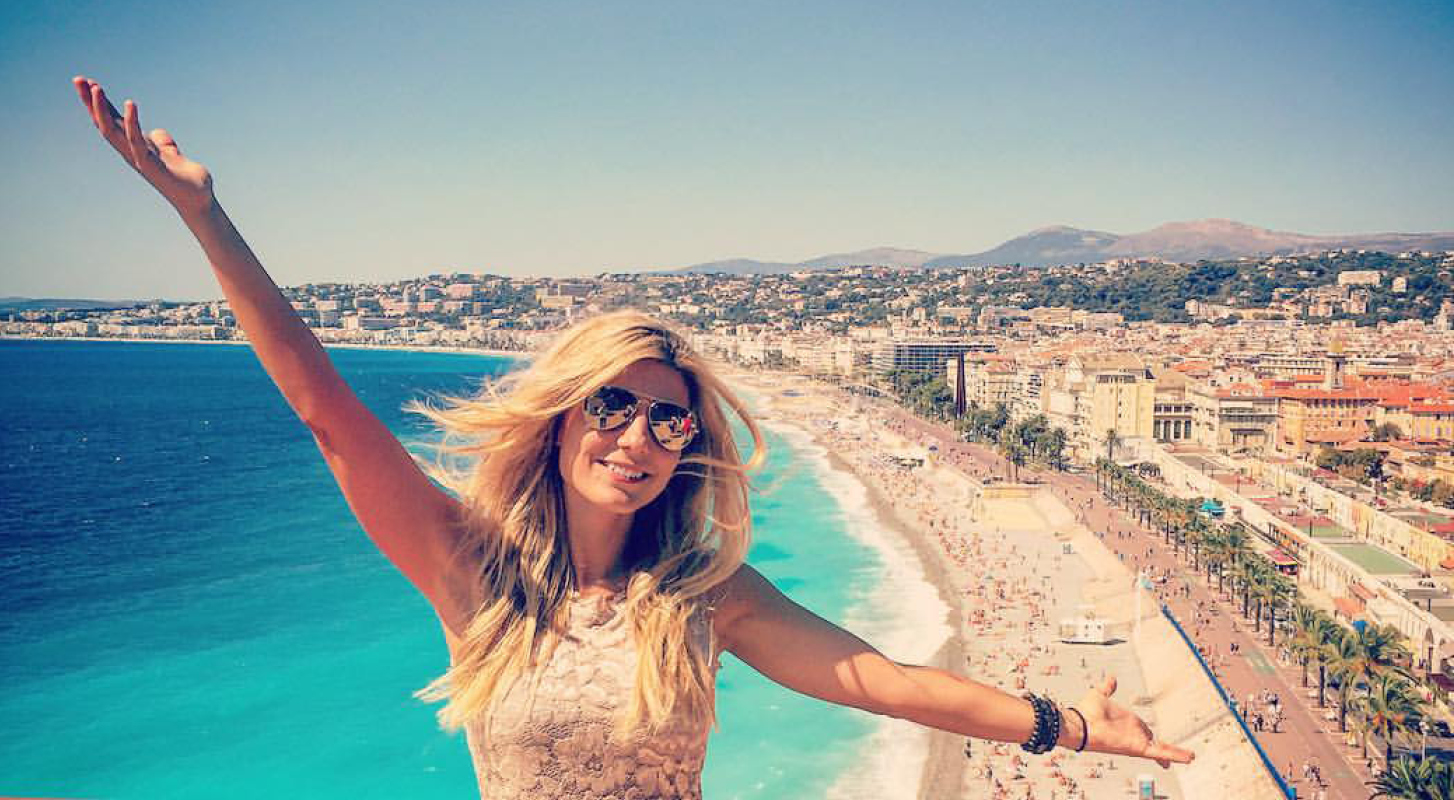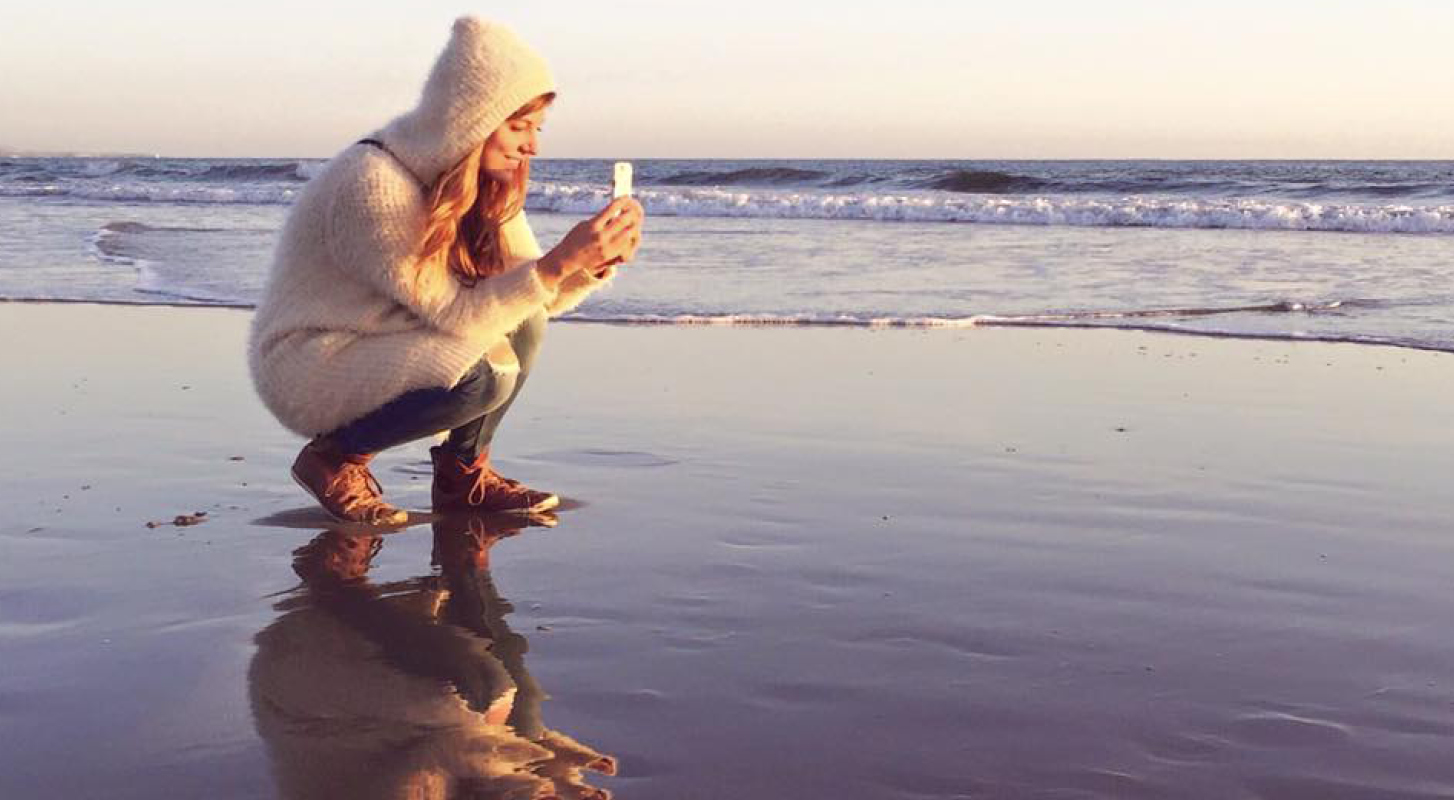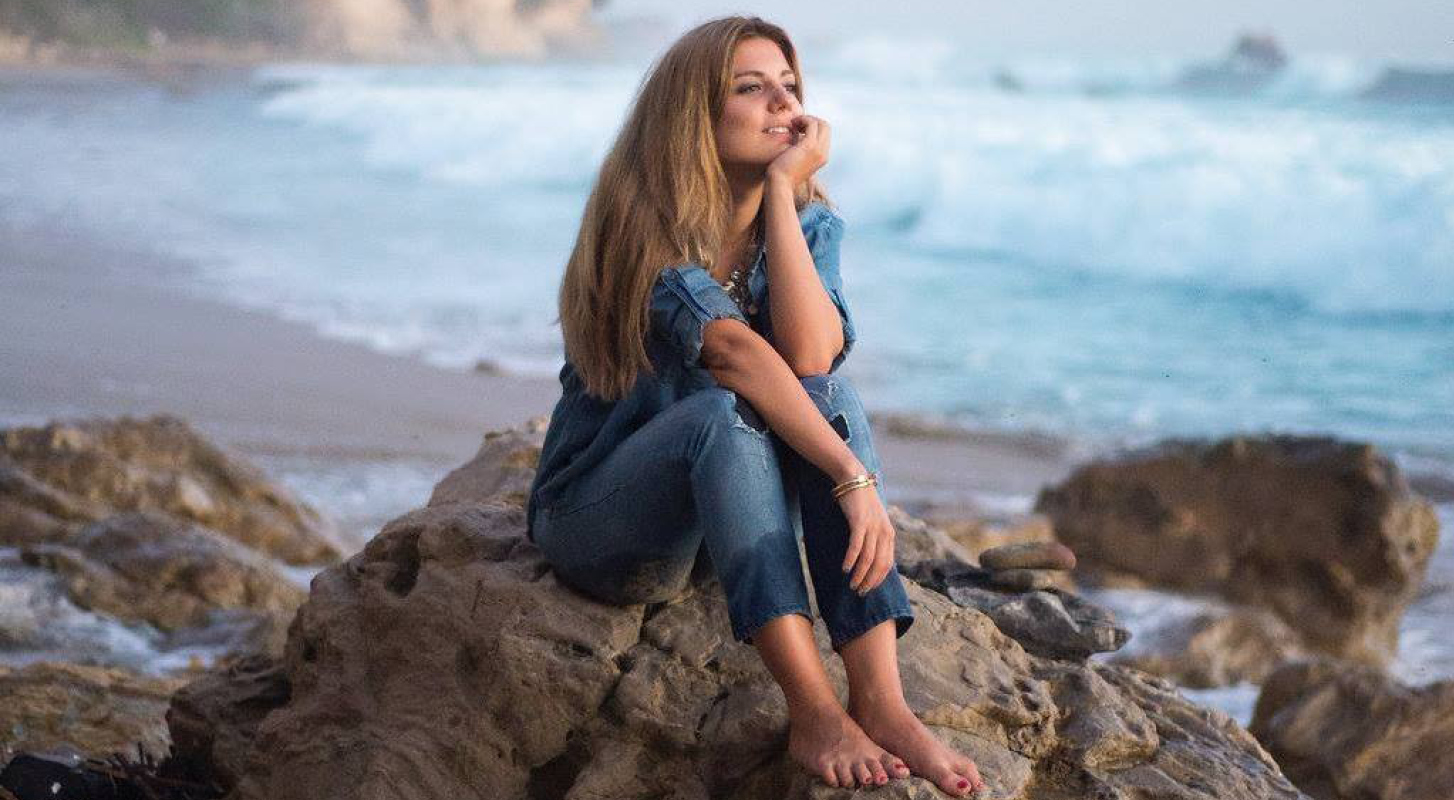 2. Freya Dowson
International Photographer, World Traveler & Blogger
"I'm a photographer and visual identity consultant living in East London with my husband Adam and our curly haired dog, Molly. Most days I am working with my camera, or infront of a computer, living the normal life of a girl in London spending time with friends and weekends in the country. Other days I'm traveling overseas to photograph migrant workers at the bottom of a mine, or bonded brick kiln workers living and working together alongside their children and animals.

I am drawn to photographing the good in people, capturing the human elements that connect us all and bind us together. I love bringing people together through my work and taking photos that show we are all connected in some way, we are all the same in how we feel. And even though our life stories differ, we are not so different from each other in what makes us human.

I began working as a humanitarian and animal welfare photographer four years ago – I found an organisation that was struggling to tell its story and without really knowing where to start, I set about changing that. What started out as an impromptu trip to Kenya as a director with a borrowed camera, launched a career as a photographer, visual content and branding consultant, and sometimes videographer.

Since that moment I have been drawn to telling people's stories, and I haven't stopped since. From a slate mine in Dharamshala, to an animal welfare club in a school in Kenya, or the hills of Quiché in Guatemala, I take pictures that focus on the dots that bind us all together as people. I search out that thread that connects a viewer to a concept, and I capture it using a style of photography that doesn't seek to elicit pity or fear, but rather empathy and an connection that lasts." (read more)
I recently found Freya on Instagram and was immediately drawn. The type of photography and stories she's sharing are exactly what I want to get into more. She is talented, compassionate and inspiring. I hope someday we get the chance to travel + work together.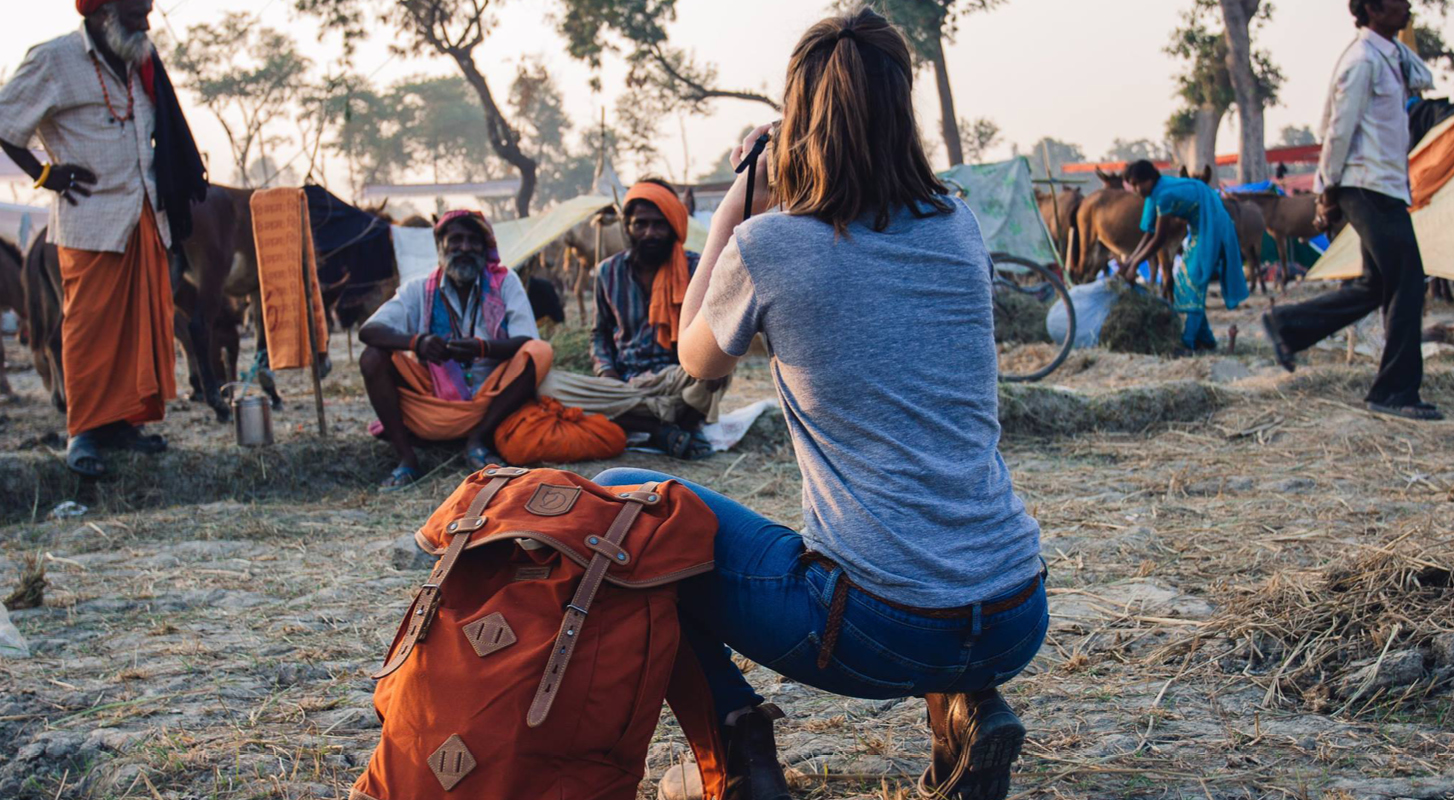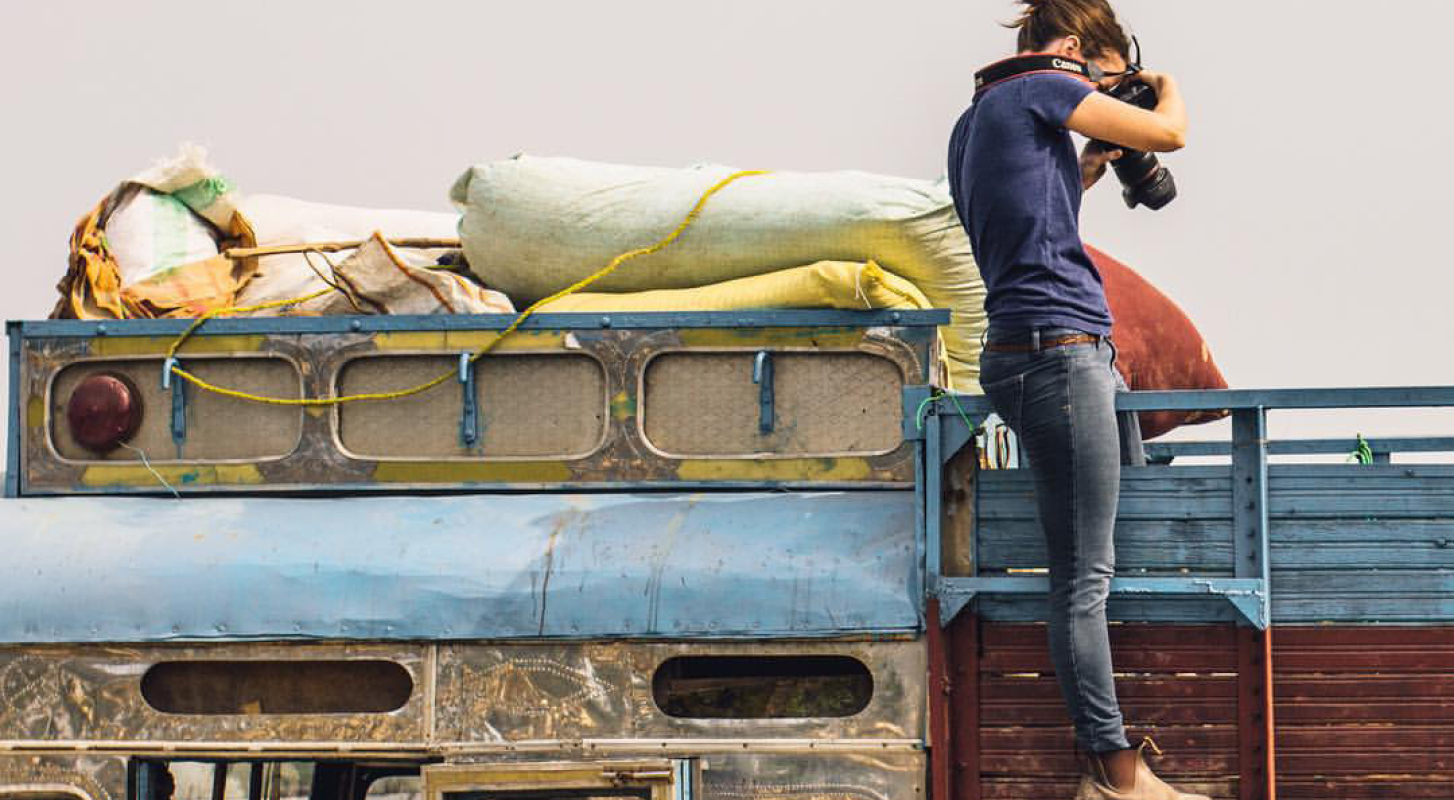 3. Janne Robinson
Author, Speaker & Animal Activist
"Based out of Vancouver Island, BC, Janne Robinson is a non-fiction writer, poet, speaker, animal activist and trusted voice of female empowerment. Robinson has been a feature columnist and top writer for Elephant Journal since 2013, as well as a contributor to multiple online publications including, but not limited to, The Huffington Post, Yogi Approved and RedFlag.Org.

Robinson was last in the headlines for a spoken word poetry video she directed in New York City, involving 18 women reading the lines from her poem, This is for the women who don't give a fuck. The video has garnered 230,000+ views, while the poem, originally published by Elephant Journal, has been read over 1.6 million times.

Janne's daily following of more than 60,000 + readers find her work refreshing and inspiring — even when the topic isn't always polished or pretty. Robinson's work empowers people to live their truths and be authentic. Transparency is how she walks her talk." (read more)
I recently found Janne on Facebook and fell in love with her honesty and beautiful words. She is a powerhouse, a bad ass woman and a world changer. One day I will meet this beautiful soul in person!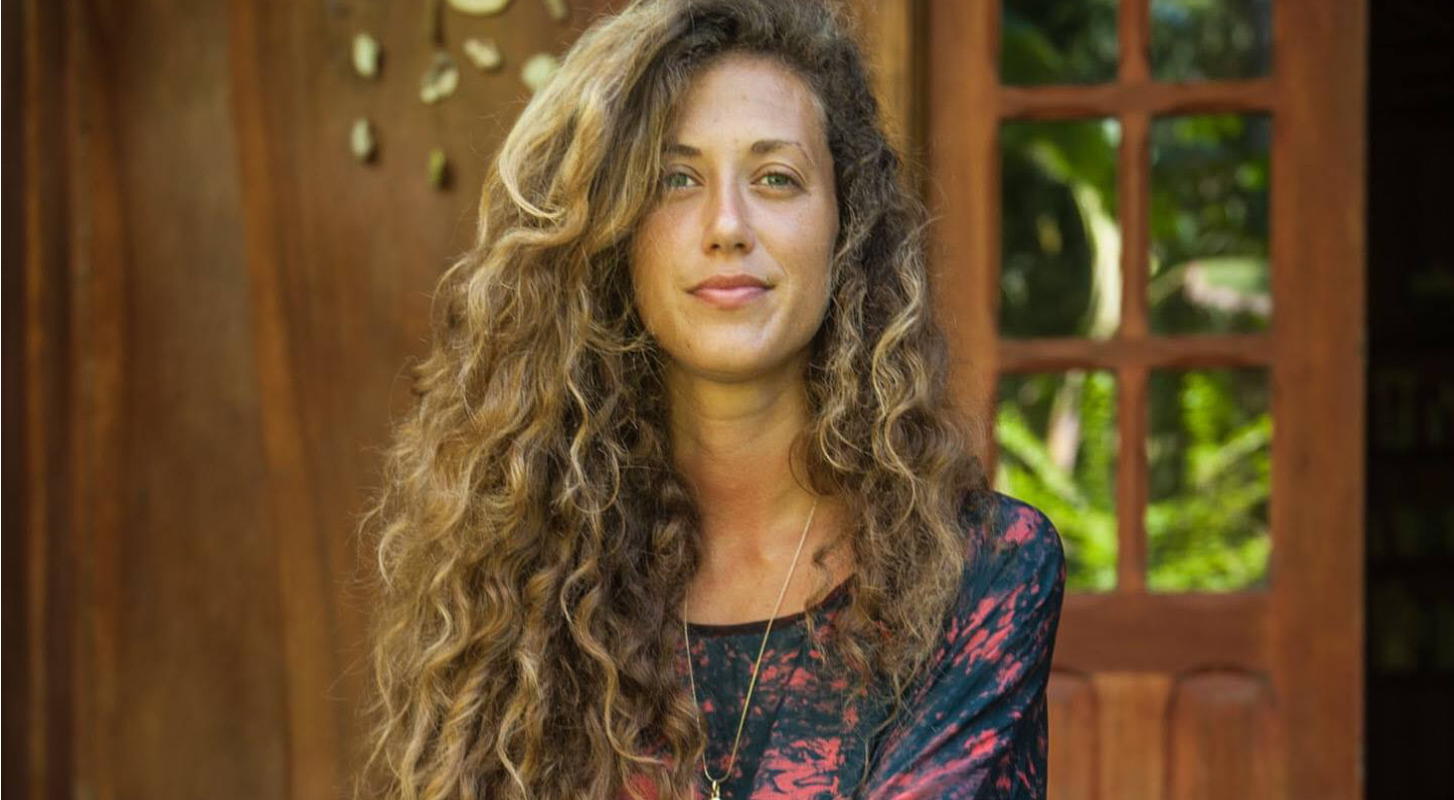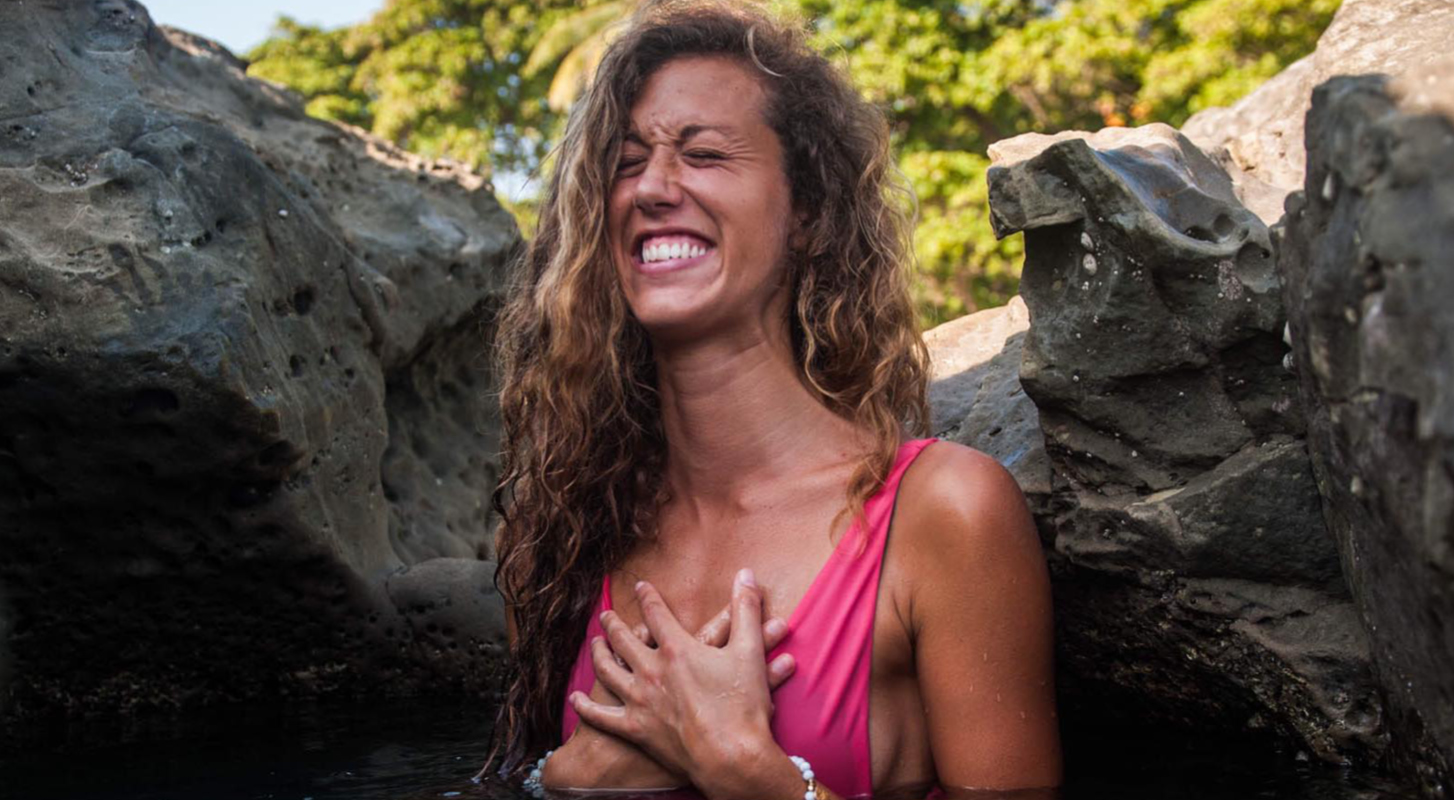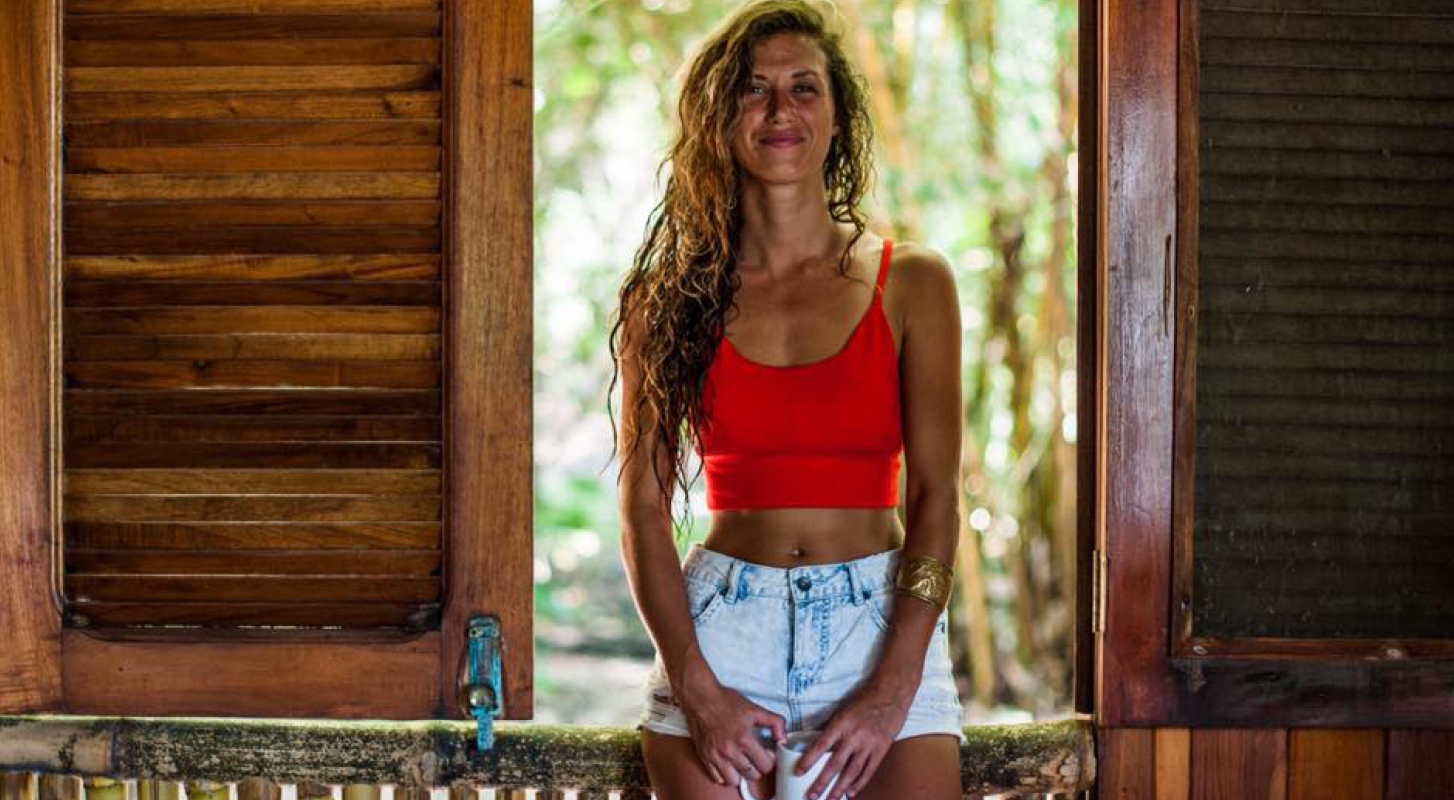 4. Jennifer Palmer
Founder at Women for Wildlife, an international movement to support, empower and unite women and girls who are passionate about wildlife and conservation
"Jennifer is a conservation scientist, youth mentor, world explorer, and nature enthusiast. With a master's in International Applied Ecology and Conservation from University of East Anglia (UK) and bachelor's in Biology from University of California at Santa Cruz, Jennifer's passion for nature and learning from diverse cultures has taken her around the world.

Jennifer started her career as a wildlife conservation biologist and has devoted much of her life to extensive, remote field research including endangered Hawaiian monk seals in the Northwestern Hawaiian Islands, leatherback sea turtles in Costa Rica, seals and sea lions in Scotland, Australia and California, gray whales and sea turtles in Mexico and humpback whales in SE Alaska. She also spent two years tracking sperm whales aboard 'The Voyage of the Odyssey', a scientific and PBS education expedition that circumnavigated the globe to study the health of the world's ocean.

When she is not traveling around the globe or exploring nature, she is deeply enriched by friends, dance, yoga, photography, hiking, tree hugging, and rock climbing." (read more)
I met Jen at a Travel Massive event in Denver, right before her new venture went live. In 2015 she launched Women for Wildlife, where wildlife biologists, photographers, indigenous leaders, filmmakers, tourism operators, business owners, youth leaders, conservation scientists, artists, activists, musicians, dancers, educators, adventurers and explorers join together as visionaries to create a collective voice for wildlife conservation. Wildlife conservation is something I am passionate about as well and think the world of Jen.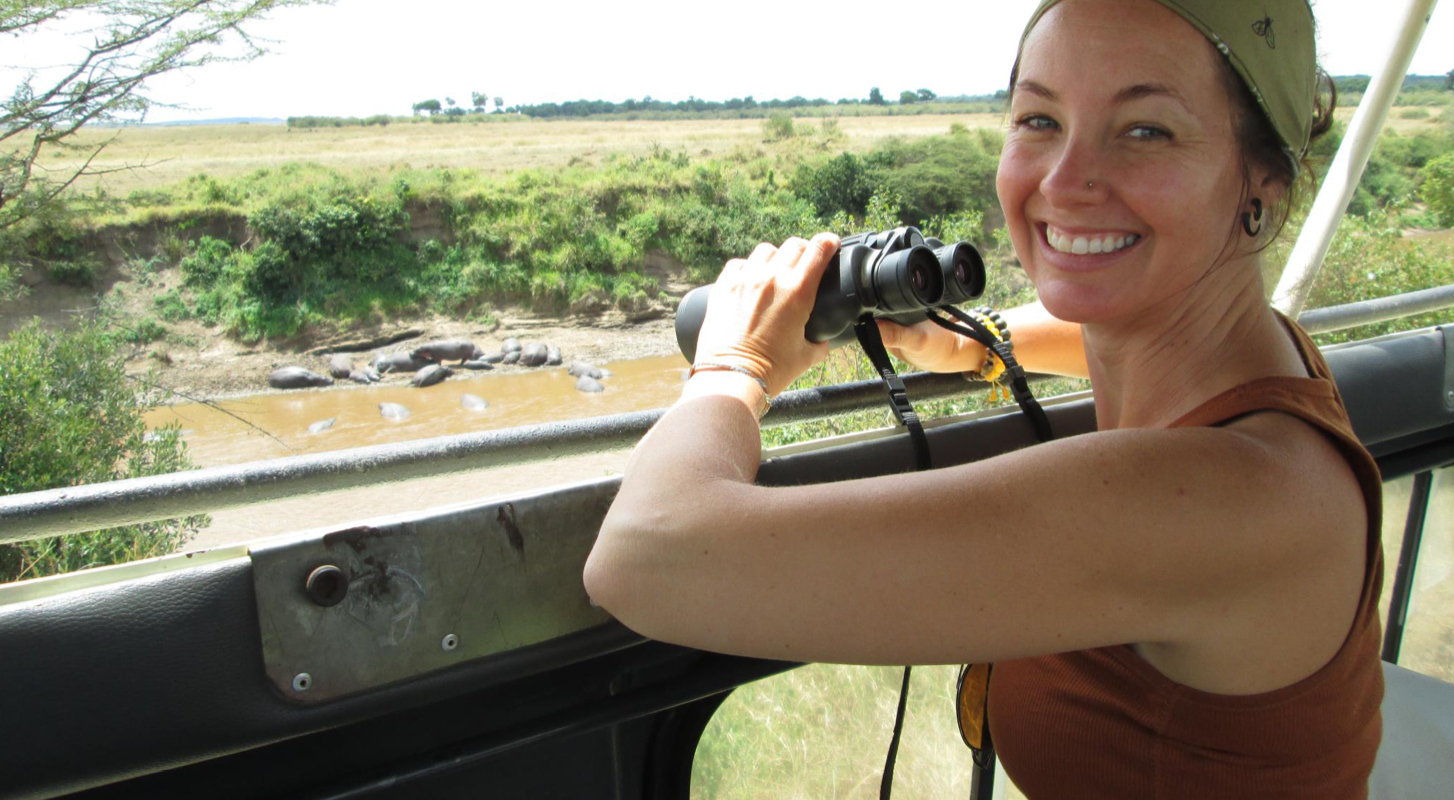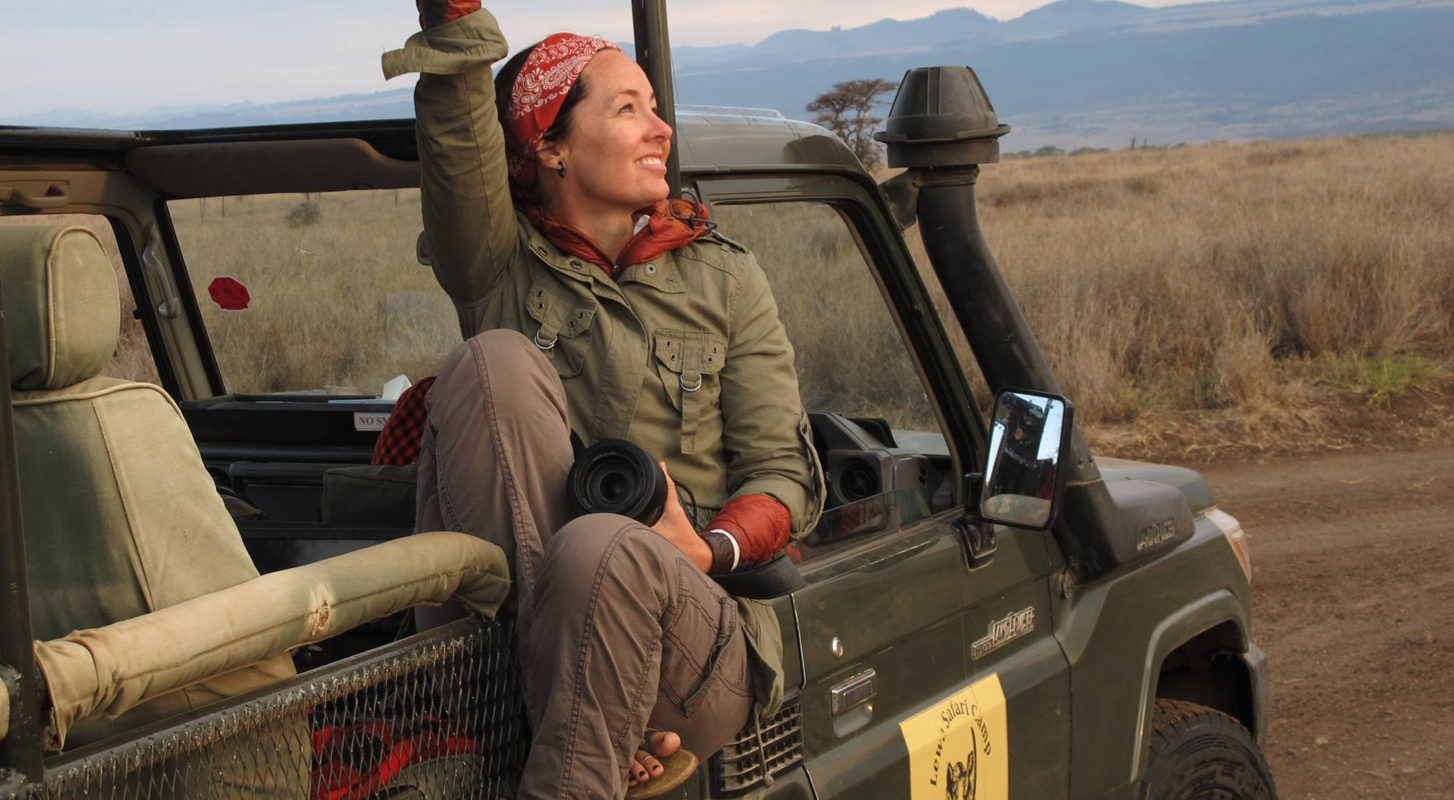 5. Madelyn Moon
Body Image, Disordered Eating & Lifestyle Coach 
"Madelyn Moon spent the last several years training for fitness competitions and modeling photo shoots, only to come to the conclusion that obsessing over food and her body was taking her further away from her passion, not closer. Today, Life Coach Maddy Moon teaches other women and men how to take control of their relationship with food while enjoying every minute of their newfound freedom.

Maddy is the host of the Mind Body Musings Podcast and the author of the guide 10 Proven Steps for Ending Any Diet Obsession. Her work has been featured in The Huffington Post, MindBodyGreen, Paleo Magazine and Breaking Muscle. She graduated from the University of Texas in Austin and the Institute for Integrative Nutrition and currently resides in Colorado, coaching clients online." (read more)
Last month I had the chance to meet Maddy at a get together in Denver. Throughout high school and college I knew many people with eating disorders, myself included. It is easy to let that consume your life but at some point you get a wake up call. Maddy recently published, Confessions of a Fitness Model, and is shining light on important issues. Can't wait to read the book and look forward to getting to know this amazing woman better!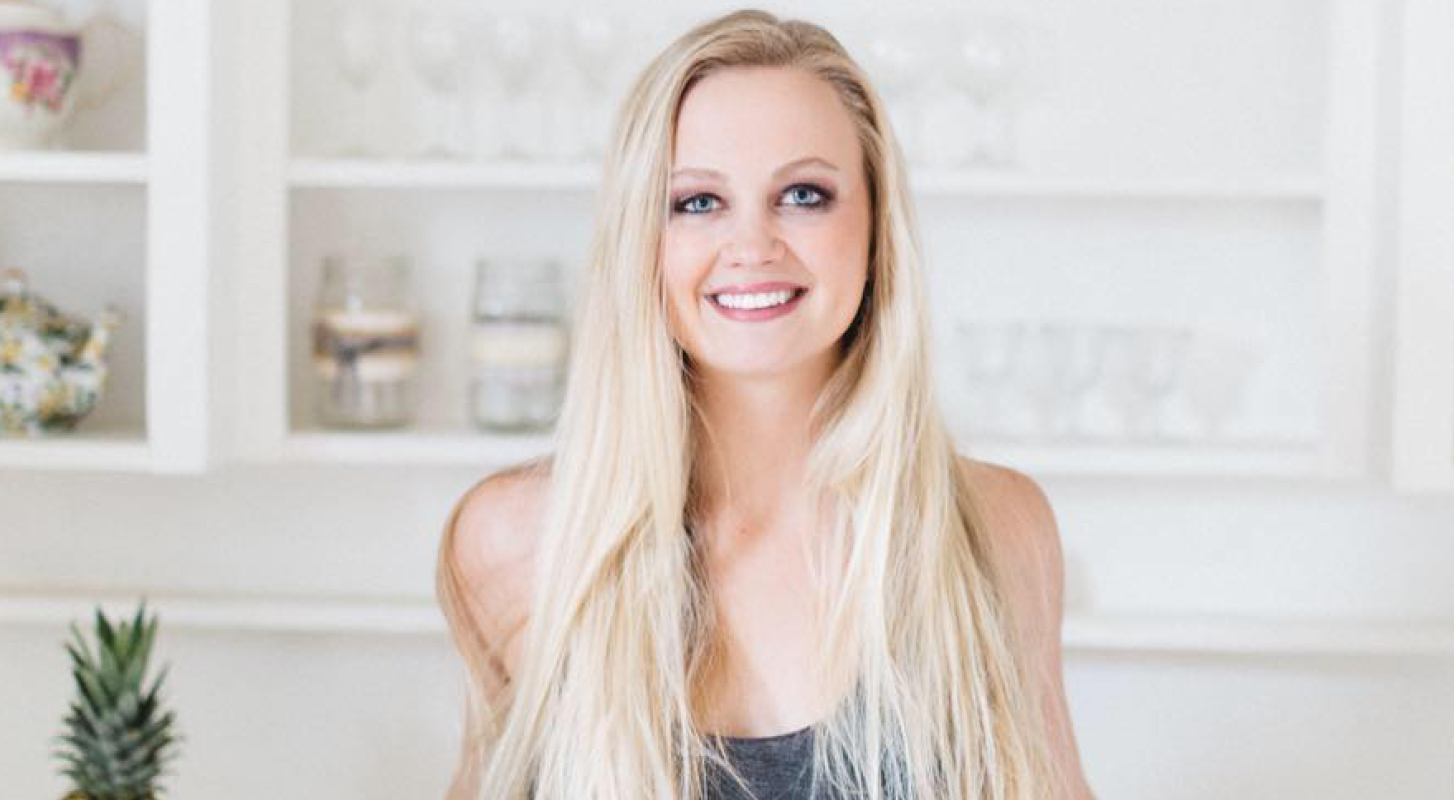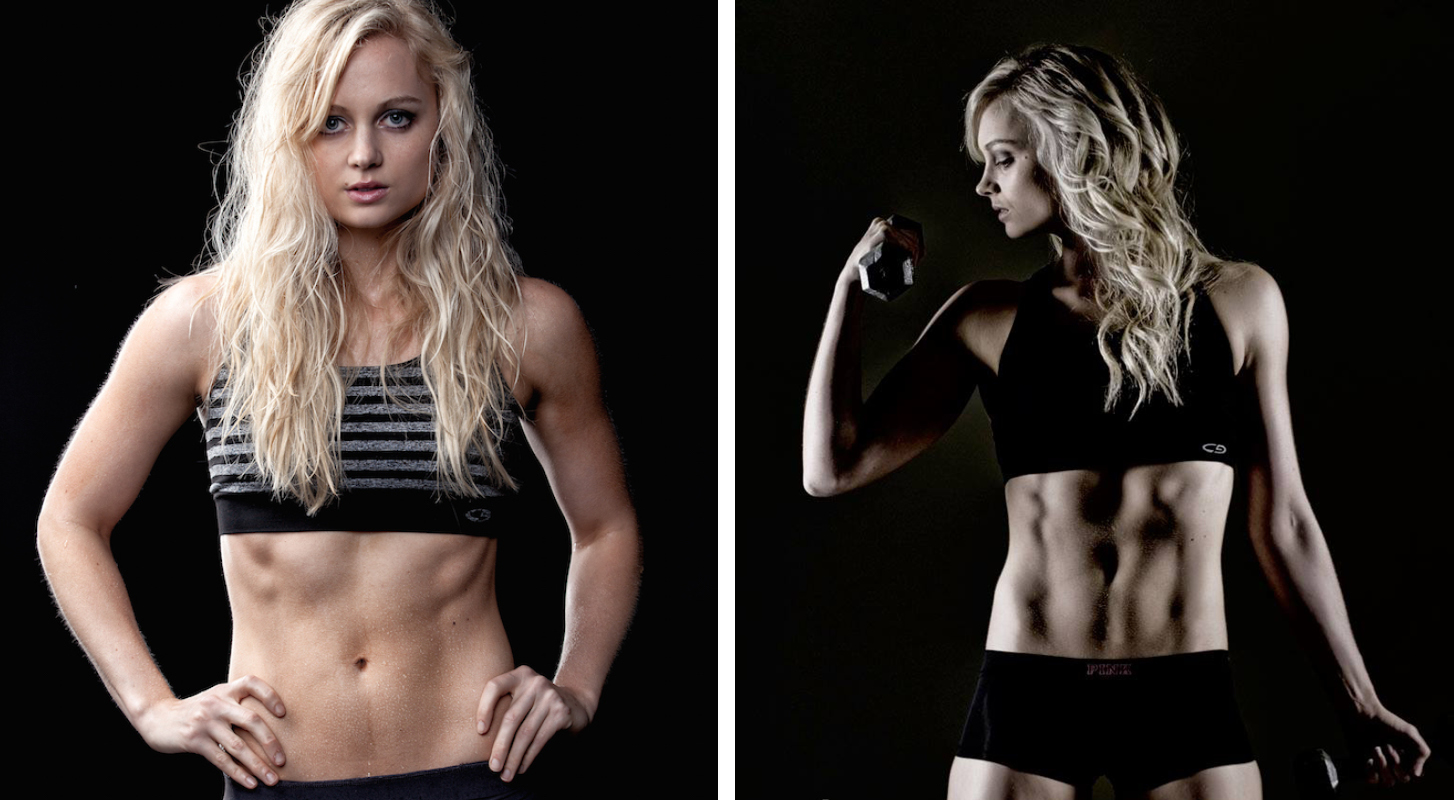 6. Melanie van Egdom
Founder at Ladies Gone Global, an online platform that exists to encourage girls to get out there and explore our amazing world
"A little while ago I volunteered in a safe house for young women. During my time working with the girls I came to find that many of them didn't think they were capable of University, let alone doing something like a student exchange, internships or even travelling for leisure. Coming from a relatively privileged background (by comparison), I was shocked that for some, travel isn't considered a possibility. It was certainly a reality check.

From there I mulled over the idea for Ladies Gone Global for quite some time. It is still at the very early stages of developing an audience, but I think the idea is resonating with many young women. I want to provide general travel opportunities to young female travellers, and eventually be able to help fund the travels of financially disadvantaged women in order for them to go on student exchange, pursue an internship or volunteer overseas." (read more)
I discovered Ladies Gone Global on Instagram in 2015 when it was fairly new, before the website went live. I reached out to Melanie and we emailed back and forth, getting to know each other. Last week she surprised me with posts on both IG and the website, supporting my Global Degree dream. There is so much support in this community that's been formed because of her, it is amazing!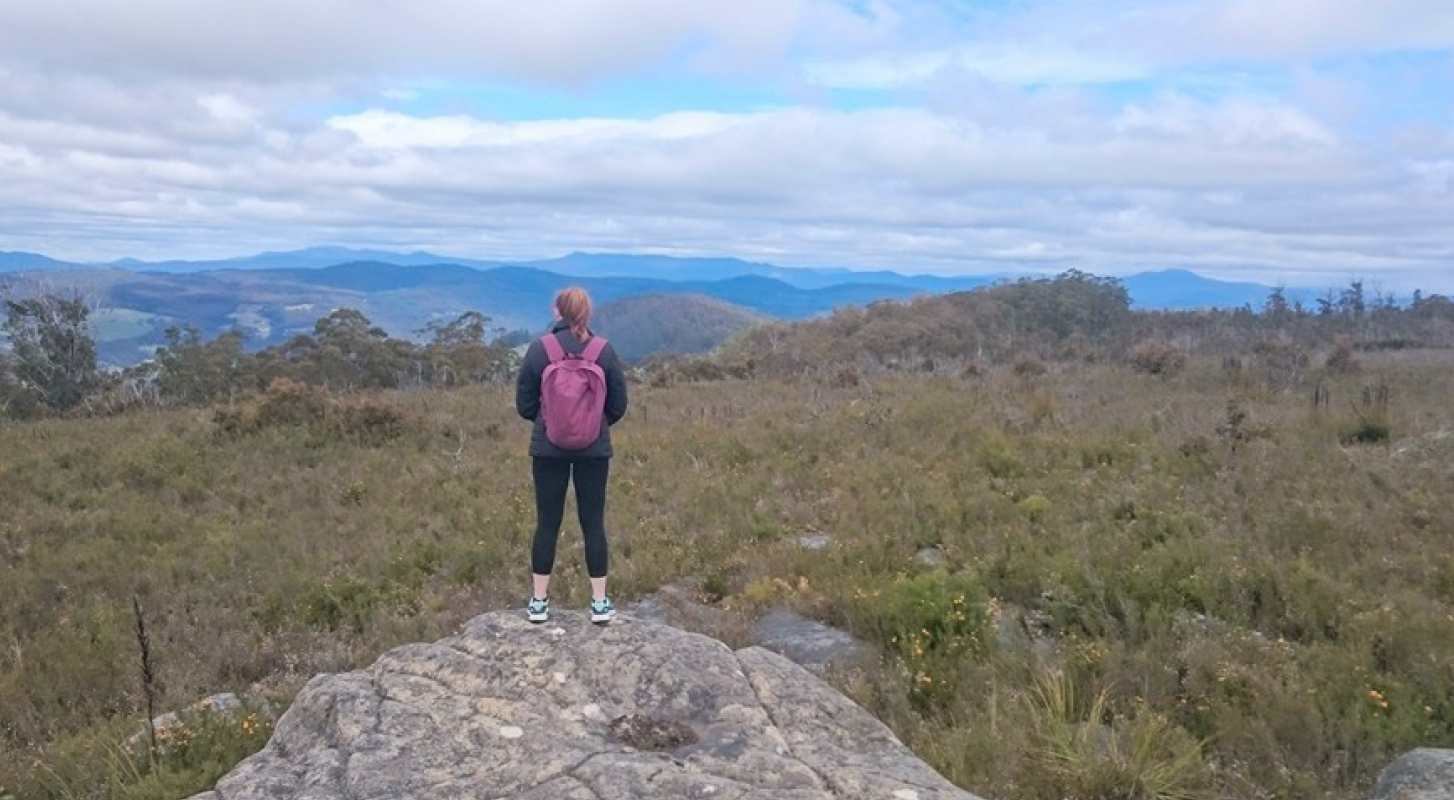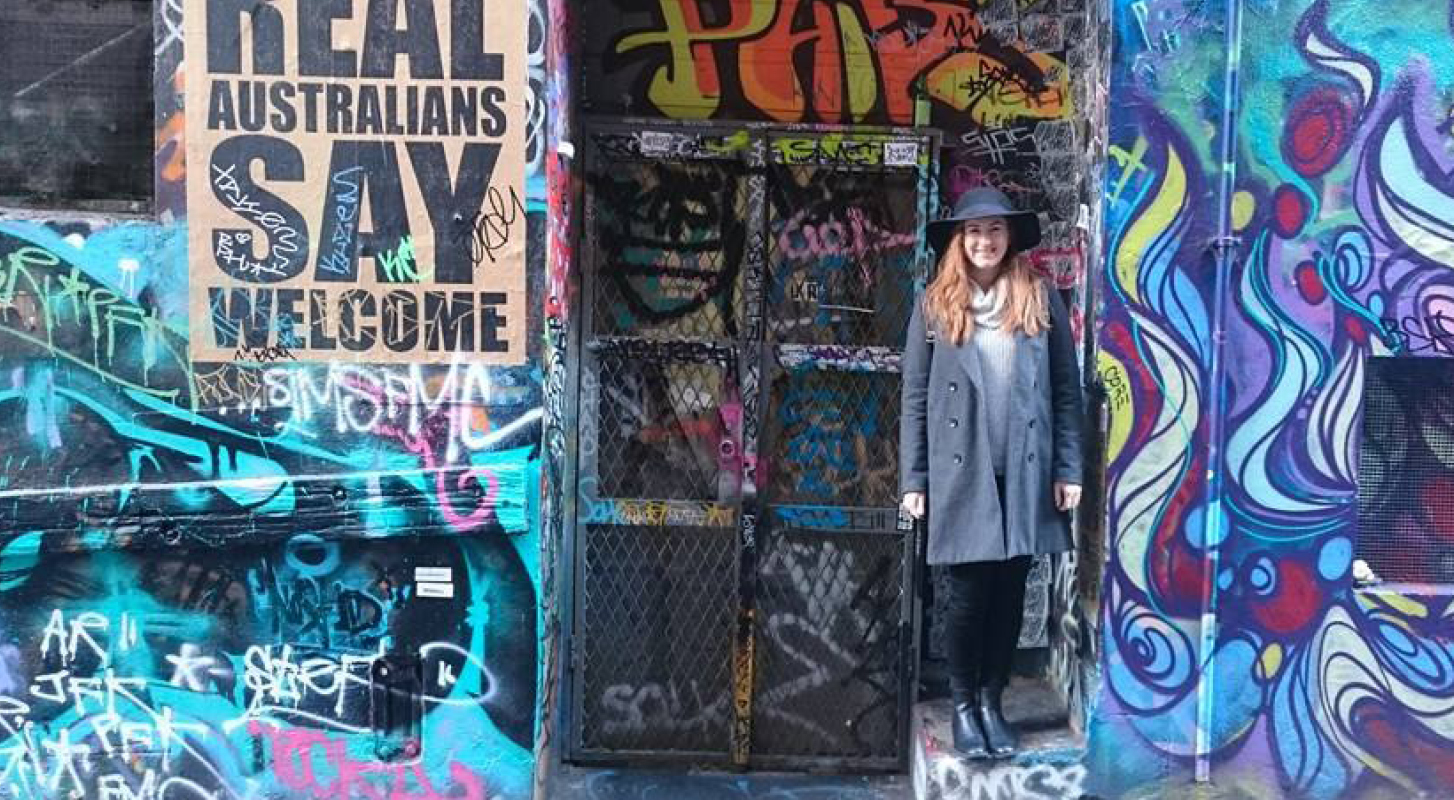 7. Melissa Findley
Travel, Lifestyle and Portrait Photographer
"Melissa Findley is an Australian photographer who currently resides on the Gold Coast, Queensland.

Melissa's extensive scope of work includes Travel, Portraits, Fashion, Landscape and Lifestyle. Working with brands such as Flight Centre, Lululemon Athletica and a number of different tourism boards across the South Pacific, Melissa has spent the past few years relentlessly chasing her dreams, wherever they take her.

She tells very intimate stories of the places she travels to and the people who make each place uniquely their own. Through her lens, her dedicated followers become her travel companions and are immersed in a sensory experience of culture, beauty and emotion. With an abundance of real world experience, Melissa's work has taken her across the globe from New York City to Samoa and everywhere in between." (read more)
Through Lauren Bath, another Australian photographer I admire, I discovered Melissa. Not only is her work breathtaking but she has a way with words and a beautiful heart. In November she released a limited run of photographic zines with images from Nepal, raised over $10,000AUD and donated the full profits to relief efforts in Nepal! She has such a big heart and I hope to connect more in the future.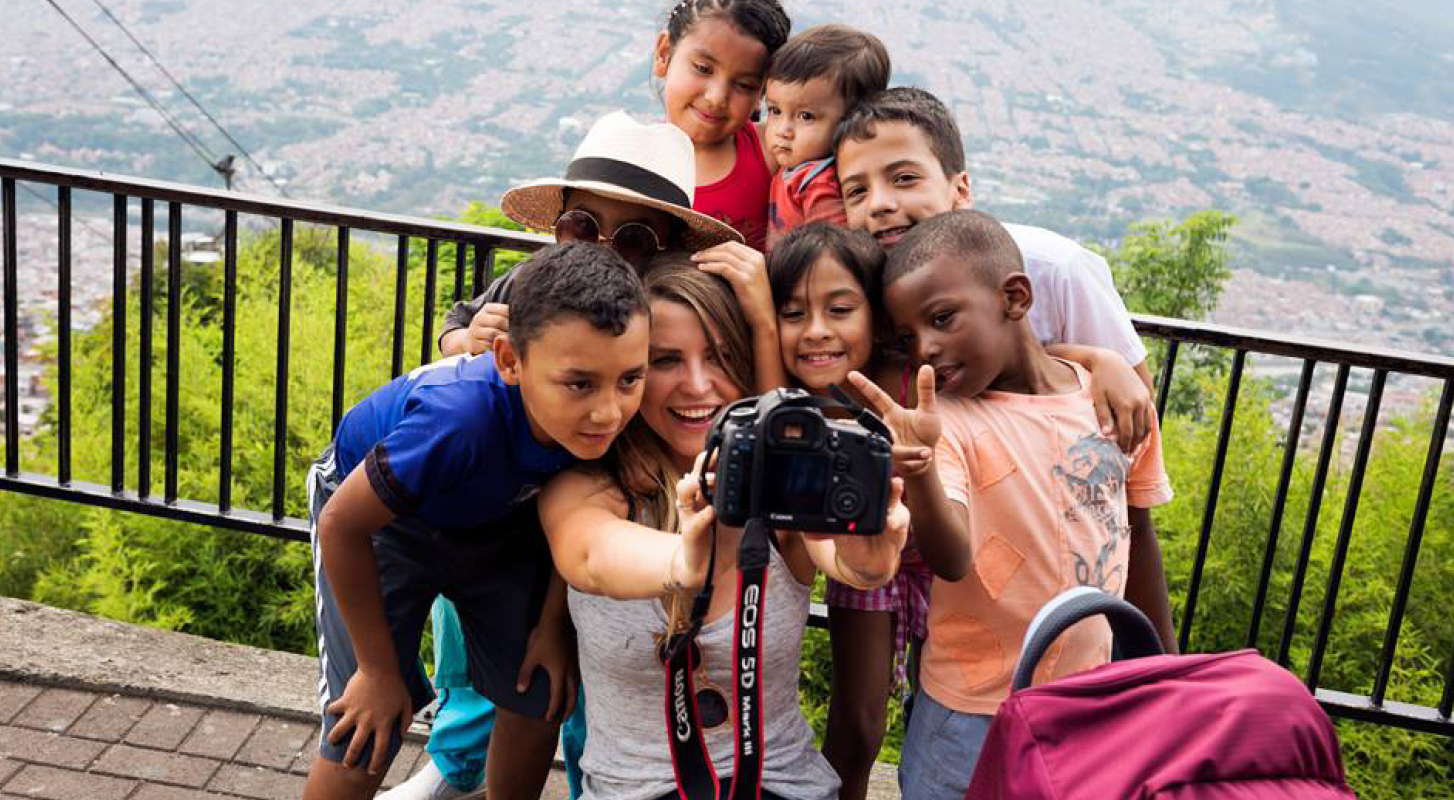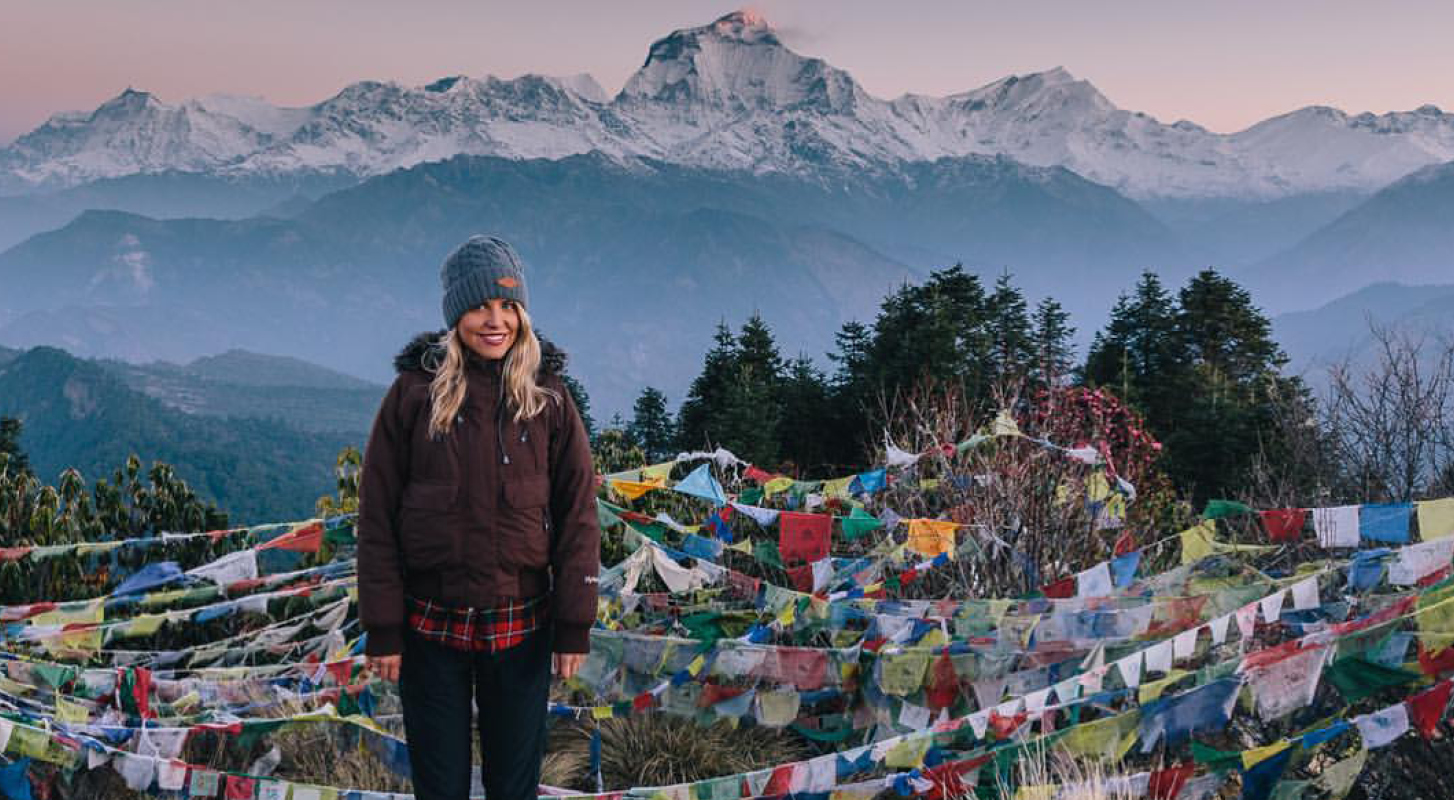 8. Natalia Anja
Portrait Photographer & World Traveler with Global Degree
"Welcome to Natalia Anja Photography! I am a freelance photographer and adventurer based out of beautiful Vancouver, BC, Canada. I was born in Poland and moved to Greece, eventually settling down in Vancouver. My father documented our family's adventure with a film and video camera. I've followed in my dad's footsteps by capturing and cherishing memories through a lens.

In early 2015 I entered and won a contest to join the cast of Global Degree, a show featured on Discovery Digital's Network about travellers visiting every country to graduate with their 'Global Degree'. I am currently attempting to be the first women to visit every UN Nation (195 countries). After 8 months of travelling and capturing 23 gorgeous countries in Asia, I am back to my full time position as a portrait photographer in Vancouver until we depart to film season 3 – Europe in April.

Helping others that are less fortunate has always been my greatest passion and I would love to use my camera and experiences to make a positive difference in society." (read more)
I connected right away with Natalia and her love for photography, traveling and giving back. Her Global Degree dream came true last year and she's been inspiring others along the way. I'm hoping my Global Degree dream will come true next week (winner announced March 15) and I'll be meeting this beauty + spending 8 months traveling Europe together soon. Regardless, I will be following along on the adventures and love what she's all about.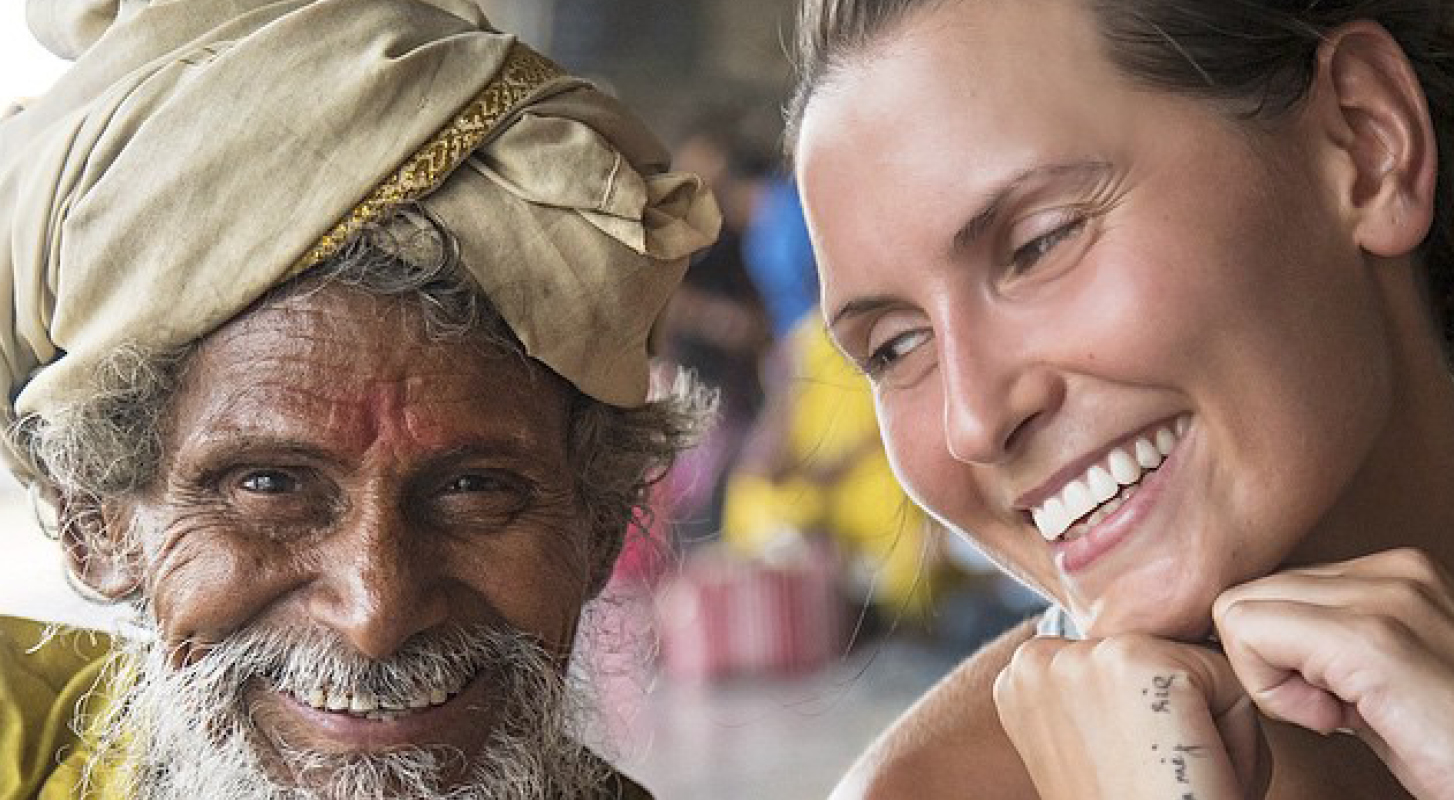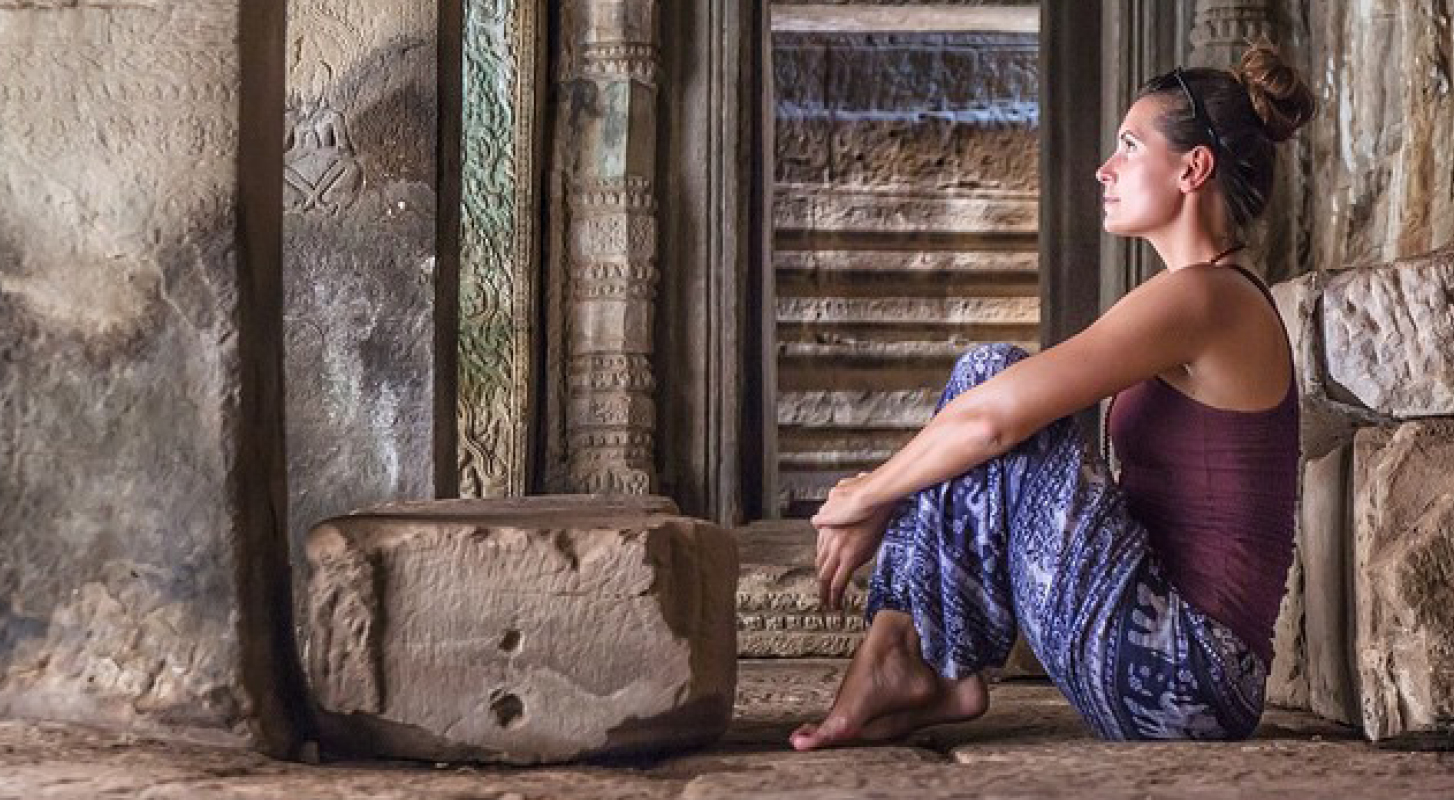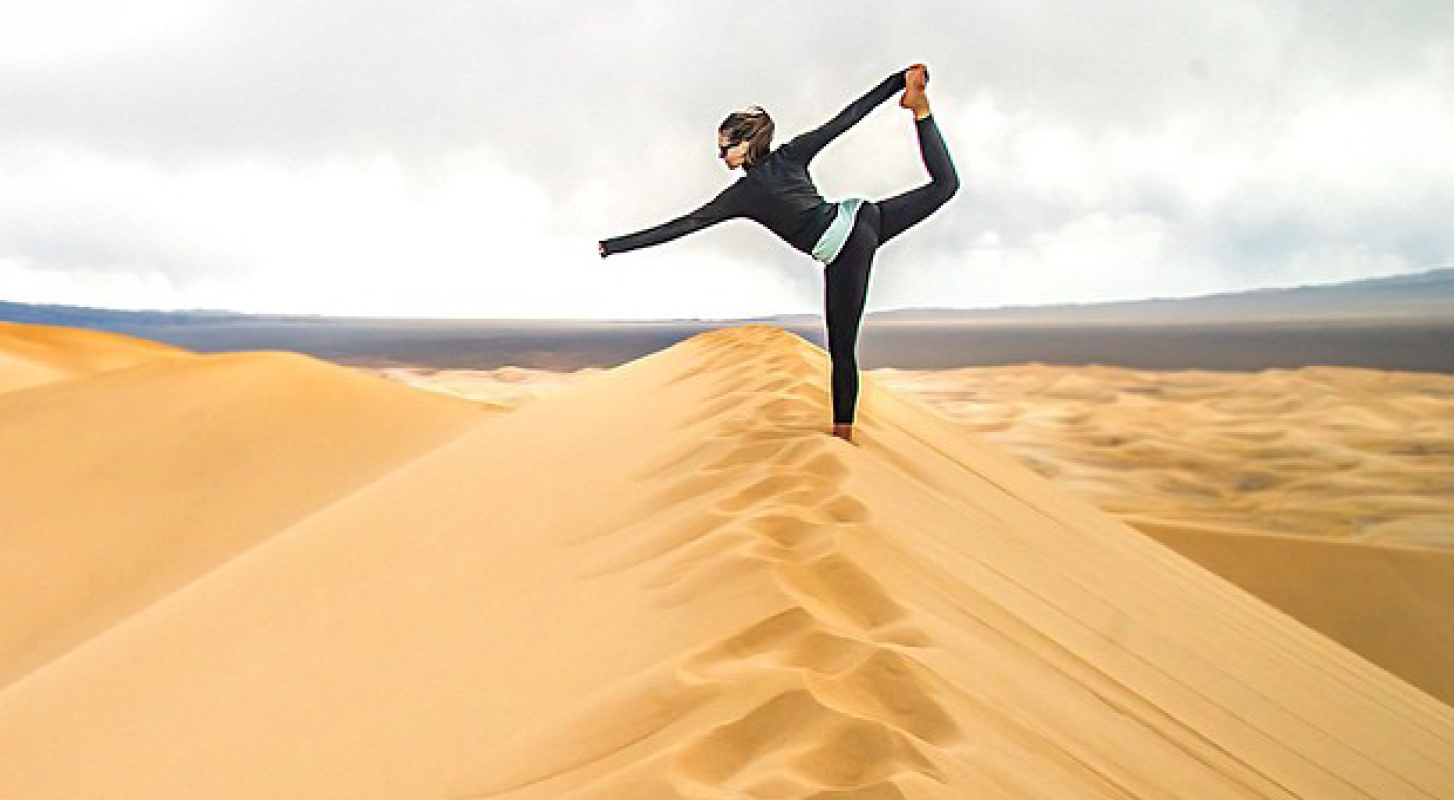 Feeling Inspired?
My favorite part about this post is none of these women knew anything about it beforehand. I found the images and info on their websites & social media. I wanted it to be a surprise 🙂
Some I have met in person. Some I have connected with online (and hope to meet one day).
All have touched me and many others. All are extraordinary women and beautiful souls pursuing their dreams and making the world a better place.
Thank you for being you. You are all amazing.
Today's tidbit
"There is strength in your softness. Divine beauty in your humanness. A gently intensity to your fire. Do not shrink your voice. Do not dim your light. Quit apologizing + pushing aside your power. Your tender heart force is our future."