Catching up
2015 has been full of travel, moving and more travel, resulting in falling behind on posts. I'll be catching up, posting 1-2 times a week now. Not only will it be great to relive it myself, but I can't wait to share all the amazing adventures with you. In doing so, hopefully it inspires YOU to go travel and explore this big, beautiful world + in the process, perhaps it will make you consider destinations you hadn't thought about.
New series
There are currently two blog series: Thursday Thoughts, which encourages you to share your thoughts, and At a Glance, which shares highlights + an overview after a trip. I'm excited to introduce the next series: What to Do, which will be travel related, focusing on a specific destination.
South Africa is not the most recent, or from this year, but was my first big international adventure. Last week marked 2 years from when I returned home after that trip.
Gauteng province, South Africa
Introduction + Importance
Gauteng is a tiny province, only 1.4% of South Africa's land area, and essentially one big city. To give you an idea, it is slightly smaller than New Jersey. Don't be fooled though, it contributes more than 33% to the national economy and 10% to the gross domestic product (GDP) of Africa.
It was built on the wealth of gold found deep underground (40% of the world's reserves), but the economy has diversified from just gold mining, with sectors like finance and manufacturing.
The province blends cultures + first and third-world traditions, complimented by foreign influences. One thing I noticed was how many languages you hear walking along the street, from English, German and French to Mandarin, Swahili and more.
Pretoria boasts the largest residential university in South Africa (University of Pretoria) along with the largest correspondence university in the world (University of South Africa). Most of South Africa's research and development also takes place in Gauteng, which is home to many biotechnology companies.
It is also home to the Cradle of Humankind, one of South Africa's eight Unesco World Heritage sites. This region has one of the world's richest concentrations of hominid fossils, evidence of human evolution over the past 3.5-million years (more below).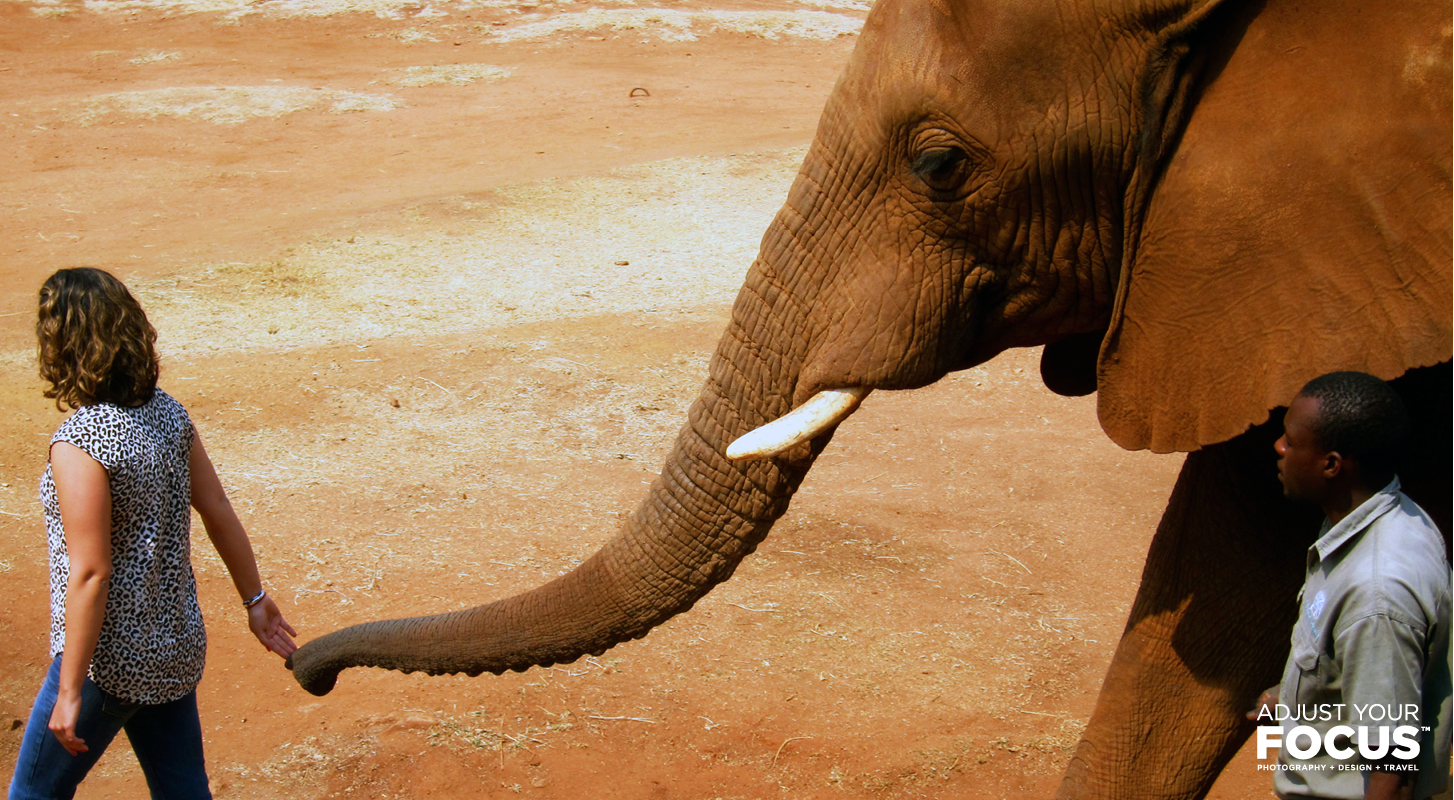 What to Do
Visit Johannesburg
Also known as Joburg, Johannesburg is the biggest city in South Africa, and is often compared to Los Angeles.
Go on a guided city tour + talk with locals
Explore Rosebank Mall, one of South Africa's leading shopping and entertainment complexes that blends the magic of Africa with the elegance of Europe
Go to one of the many art galleries and museums
Visit FNB Stadium, located in Nasrec, south of Johannesburg. It has been the center of historic events, including the first speech from former President Nelson Mandela in 1990, the opening and closing ceremonies as well as the final of the 2010 FIFA World Cup ™, the continental Africa Cup of Nations final and the memorial service tribute to Mandela in 2013.
If you're interested in Nelson Mandela, the anti-apartheid icon and father of modern South Africa, be sure to visit:
Houghton, Johannesburg's northern wealthy suburb where Mandela lived. As we drove through the neighborhood our guide drove slowly by the house he currently lived at so we could take a few pictures (weren't allowed to stop). I remember lots of security and paparazzi lined up waiting down the block. When he passed away and footage was shown, it was a weird feeling to be able to say I was right there a few months ago when he was still alive inside the beautiful home.
Constitution Hill, a city precinct anchored by the South African Constitutional Court (highest court in the country on constitutional matters). This is also the site of Old Fort Prison Complex, where thousands of people were brutally punished. Many of South Africa's political activists, including Mahatma Gandhi, Nelson Mandela, and Walter Sisulu were detained here. Once a place of injustice and brutality, today it is a place of solidarity.
Visit Soweto
Soweto, a cluster of townships, is a melting pot of South African urban culture.. The name was originally an acronym for "South Western Townships." From the start, Soweto was a product of segregationist planning.
Go on a guided tour through the township. The growth in Soweto is phenomenal, but there are still many living in the lowest class.
Visit Regina Mundi Church, the largest Roman Catholic Church in South Africa. It was a place of gathering for the people of Soweto in the years before, during, and after the anti-apartheid struggle, it is often referred to as "the people's church".
Don't miss the art gallery upstairs, which has powerful photographs and history along with messages visitors have left from all over the world (both my mom and I signed a wall).
At the end you can sign a guest book, which shows signatures from people like Nelson Mandela, Hillary and Bill Clinton and Michelle Obama.
Visit Hector Pieterson Memorial and Museum, that commemorates the role of the country's students in the struggle against apartheid.
Walk to the spot where 12-year-old Hector Pieterson was shot in 1976.
The museum is dedicated to preserving the memory of the 1976 uprising.
Visit Cradle of Humankind
The Cradle of Humankind is one of eight World Heritage Sites in South Africa. This region has one of the world's richest concentrations of hominid fossils, evidence of human evolution over the past 3.5-million years, which lend to the 'Out of Africa' theory of where our ancestors came from.
Spend at least one night at Heia Safari Ranch, which is only 45 minutes from Johannesburg or Pretoria and lies in the African bushveld, surrounded by arts and crafts exhibitions and the Cradle of Humankind World Heritage site.
Aside from staying in a rondavel, this is a really unique experience in that the giraffe and zebra roam freely around the hotel property and you can often see Zebra drinking water from the pool.
Make new friends at animal sanctuaries + reserves. Below are 3 I visited.
The Elephant Sanctuary, where you can see the special relationship that the elephant handlers share with elephants. We were guided in small groups and given information and insight into African elephants, then introduced to their elephants and were able to touch and interact with them.
The Bushbabies Monkey Sanctuary, which is situated alongside the Elephant sanctuary and provides an environment where monkeys can be given their freedom in a natural environment.
The Rhino & Lion Nature Reserve, where you can see a wide variety of wildlife. When I went I was able to see white rhino + lion + white lion + buffalo + cheetah + wild dog + warthog + crocodile + zebra + ostrich + caracal + a variety of birds & antelope.
Take Harties Cableway, an exciting cable car trip on the longest mono-cableway in Africa, to the top. It offers views of the beautiful Magaliesberg, Hartbeespoort Dam and surrounding areas.
Splurge and spend at least one night at the 5 star Forum Homini Boutique Hotel, which is situated on the Letamo Game Estate allowing for a large variety of game.
Note: The hotel was designed to blend into the environment, making landscaping very important. Small walkways, grass covering the roofs and the use of many endemic plants create a unique and natural effect. One of my favorite parts of the room was the indoor/outdoor shower.
While here make a reservation to eat at Roots, a Johannesburg top fine dining restaurant with monthly wine tastings. I was fortunate to be able to participate in the September 13th tasting with Rainbow's End, a local winery. It was a bonus to be able to talk with the head chef and wine maker  throughout our 6-course dinner!
Immerse yourself in The Cradle of Humankind World Heritage Site, one of eight South African World Heritage Sites.
Explore the Sterkfontein Caves, the world's richest hominid fossil site, with thousands of discoveries made there since excavation began in 1935. It is also the site of the longest continuous palaeoanthropological dig in the world.
Showcased are different cave formations and geology, early life forms, mammals and hominid fossils such as "Mrs Ples", the "Taung Child" and "Little Foot"
Visit Maropeng, the exhibition center that takes you on a journey of discovery to learn more about the origins of humankind, and is inside the Tumulus, a unique structure resembling an ancient burial mound. While here check out Maropeng Hotel, a luxury accommodation with breathtaking views.
Experience Lesedi Cultural Village, which is set in the rocky hills and bushveld less than an hour from Johannesburg on the way to Sun City.
Did you know that South Africa is the only country in the world to have 11 official languages? When you visit, you won't get to see all the cultures, but you'll have close and personal contact with five of them – the Zulus, the Xhosa, the Pedi, the colourful Ndebele people and the mountain people, the Basotho.
Wander through the craft market, full of handmade local arts and crafts, and talk with the locals who made it. There is something special about knowing who made it, seeing where it came from and knowing how much time and effort went into each piece.
And that is the first of many South Africa posts to come. Has anyone been to this province before? If so, would you add anything to the list? If not, are you excited to potentially visit and see this area first hand?
For this province, my mom and I arranged a private tour with Dornbrack Travel, who we still keep in touch with. It was a wonderful experience and I recommend checking them out.
Today's tidbit
"There is nothing like returning to a place that remains unchanged to find the ways in which you yourself have altered." ― Nelson Mandela