What happened in 2o15?
Playing catch up, last month I shared a 2014 Travel Highlights post.
2015 was definitely my biggest travel year so far! Going through thousands of photos trying to narrow down the highlights was both a challenge and also neat to relive it all again. Who's ready for the travel bug to hit?
"We travel not to escape life, but for life not to escape us." – Anonymous
Where to? 7 countries | 18 US states + 7 National Parks
Morocco: Casablanca + Rabat + Meknes + Fes + Sahara Desert, Merzouga + Ouarzazate + Marrakech + Essaouira
Spain: Barcelona
Canary Islands: Madeira + Tenerife + Lanzarote + Malaga
Italy: Milan + Rome + Pisa + Florence
Switzerland: Lucerne + Lauterbrunnen + Swiss Alps
France: Paris
England: London
United States: Virginia + Maryland + Pennsylvania + New York + Ohio + Indiana + Illinois + Wisconsin + Iowa + Missouri + South Dakota + Nebraska + Kansas + Montana + Wyoming + Colorado + California + Hawaiian Islands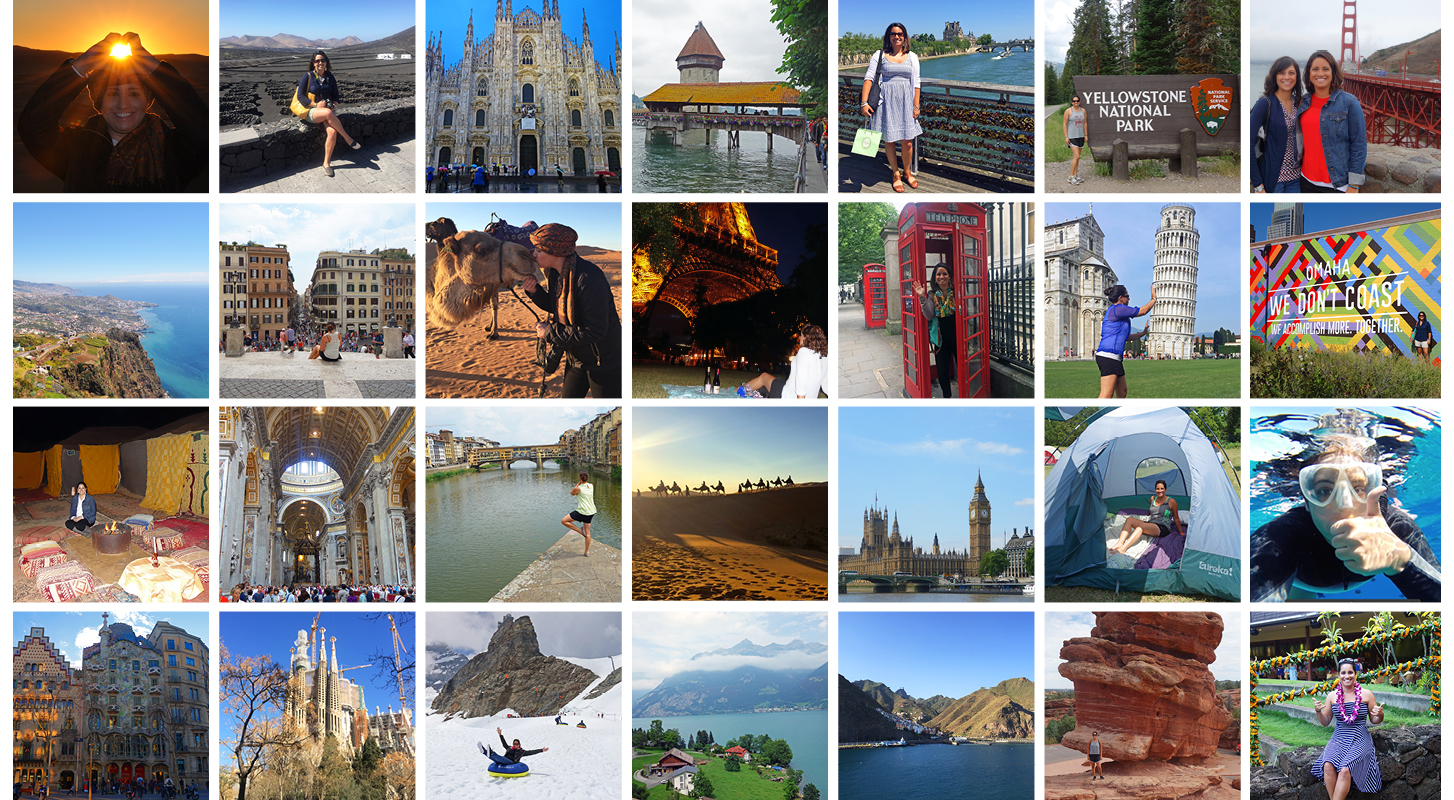 February & March
Morocco: Casablanca + Rabat + Meknes + Fes + Sahara Desert, Merzouga + Ouarzazate + Marrakech + Essaouira
The first stop on a month long trip (more in At a Glance post), which all started because my mom was attending a ASTA conference in Marrakech and was able to invite one guest. We went on a tour before the conference with Ya'lla Tours that really allowed us to experience a lot of the diverse country. After the conference there was a little time to explore Marrakech + a day trip to gorgeous Essaouira. Morocco is a magical place!
Morocco highlights: Hassan II Mosque, the Oudaya Gate, the Hassan Tower and the Mausoleum of Mohamed V + explored many old and new medinas in a handful of cities + Fes tannery tour + drove through the Middle Atlas and High Atlas mountains + camped in the Sahara Desert + rode (and kissed) a camel at sunrise in the sand dunes + met some of the world champion Arabian horses at Selman Hotel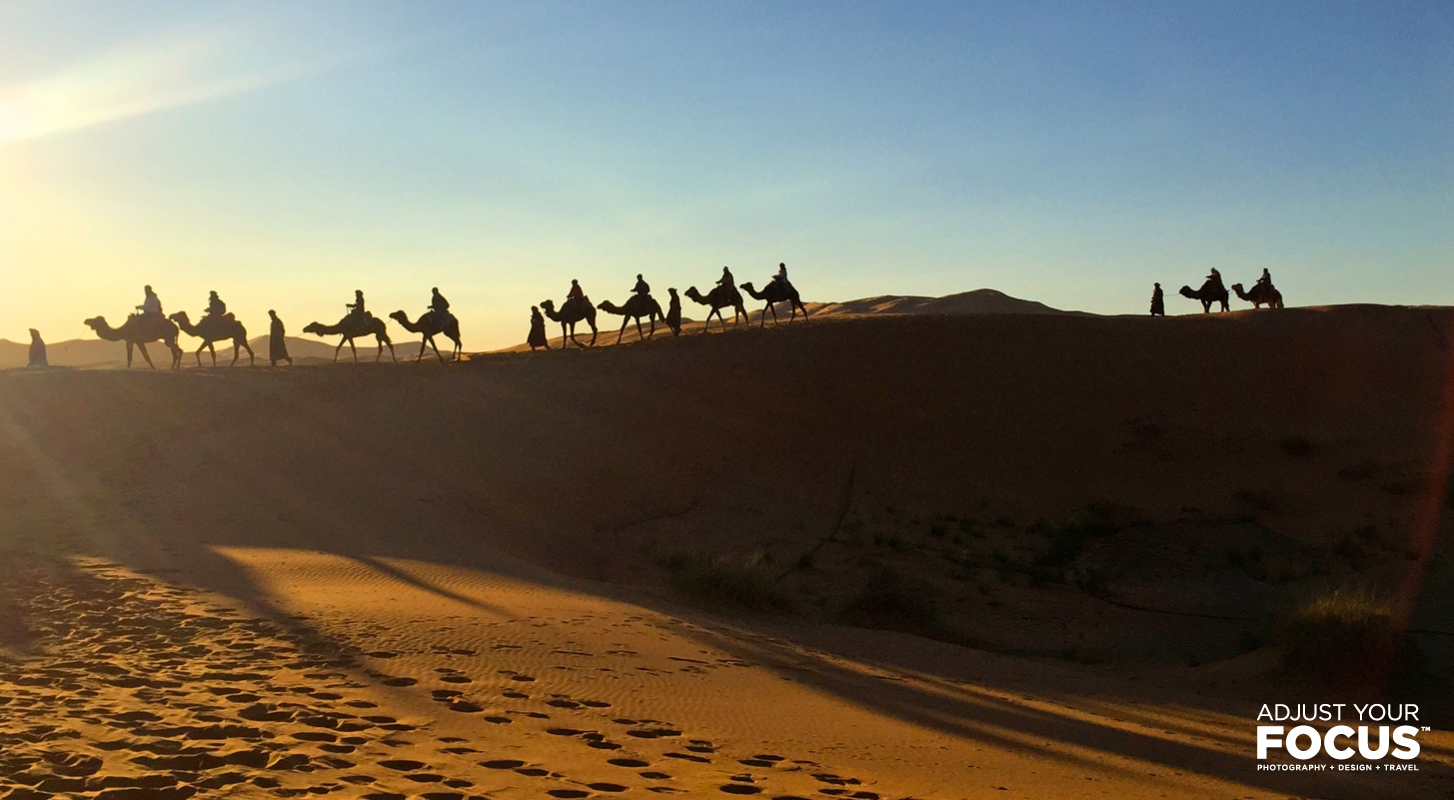 Spain: Barcelona
After Morocco we continued on to Barcelona for a few days. This was my first taste of Spain and I loved it, can't wait to return for longer. Studying art history for so many years it was really neat to experience some of the masterpieces in person. A few favorites were Park Güell + a tour inside La Pedrera-Casa Milà and Casa Batlló + visiting the Dalí Theatre and Museum + exploring Cadaqués with a tour inside Dali's home and studio + a tour inside the spectacular Sagrada Família.
Spain highlights: stood at the Olympic stadium + a day full of Gaudi and Dali + Sagrada Família tour
Canary Islands: Madeira + Tenerife + Lanzarote + Malaga
The next week was spent on an NCL cruise that left from the port in Barcelona and cruised to Casablanca and then continued to the islands. Casablanca I visited more extensively in February so this was a quick day trip there. When it comes to cruising, I have gone on several around the Bahamas, Caribbean Islands and Hawaiian Islands but the Canary Islands really are something special!
Canary Islands highlights: Madeira Monte Cable Car ride + world famous tobogganing down from the village Monte + wine tasting at Vinhos Barbeito + Teide National Park + saw volcanoes and craters feet away + walked on black sand 
Italy: Milan
Milan was an added bonus to the trip. Since our flight (found a crazy deal on Emirates) stopped in Milan we decided to take advantage and stay a few days at the end of the trip before continuing on home. Although it was rainy, that didn't stop us from exploring and having a lovely time.
Italy highlights: stayed at the Park Hyatt for free (incredible 5-star hotel) + admired the Duomo during the day, night and on a rainy evening + strolled through the Galleria Vittorio Emanuele II + saw da Vinci's masterpiece, 'The Last Supper'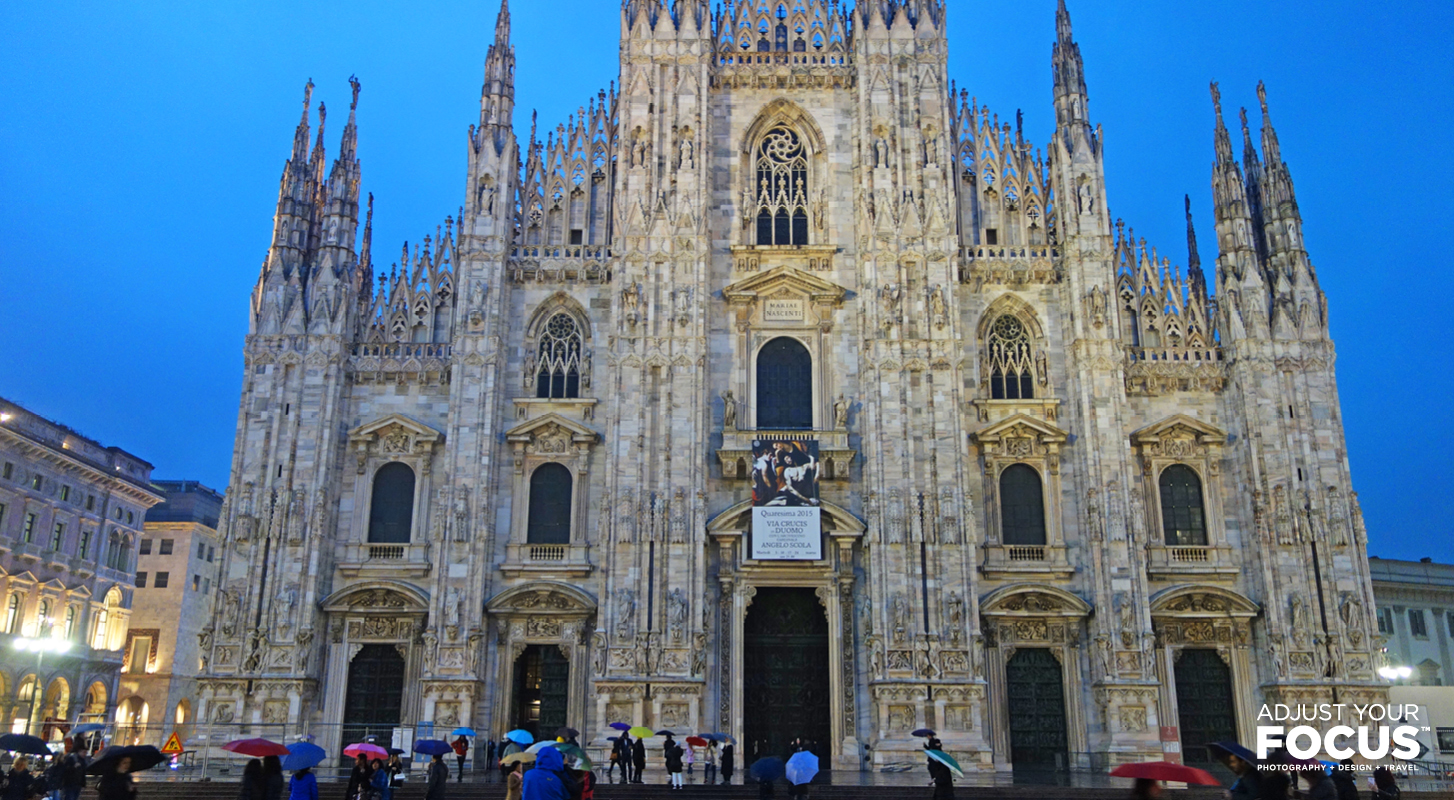 June
Italy: Rome + Pisa + Florence
This was the start of my first Contiki experience + traveling around Europe with one of my best friends (more in Contiki Tours post + Friends Who Travel Together post). Holly and I flew to Rome, where we had a couple days on our own before starting our tour with Contiki. The days were spent exploring ruins + sightseeing while the nights were spent making new friends from England, Argentina and Italy. We were able to have a really unique authentic dinner experience as well thanks to BonAppetour and our host, Francesca (more in BonAppetour post).
From Rome the tour + road trip began to Florence, stopping to see the Leaning Tower of Pisa. Florence definitely had some fun night life, from karaoke at Red Garter to dancing at Space Electronic Disco, Florence's biggest club. I also enjoyed a demonstration of Florentine leather making, and yes I bought a new leather bag.
Italy highlights: Roman Colosseum and Arch of Constantine + explored the Roman Forum and ruins + saw the Trevi Fountain + Barcaccia Fountain + climbed to the top of the Spanish Steps + tour inside the Roman Pantheon + BonAppetour dinner + Vatican City tour (Vatican Museum, Sistine Chapel and St. Peter's Basilica) + Leaning Tower of Pisa + karaoke at Red Garter + Space Electronic Disco 
Switzerland: Lucerne + Lauterbrunnen + Swiss Alps
En route north, we caught a glimpse of stunning Lake Como as we made our way into the Swiss Alps. We spent the afternoon in the beautiful Alpine town of Lucerne, and thankfully the rain held off. After the stop in Lucerne we continued to Lauterbrunnen. Enjoying local Swiss chocolate, cheese and wine was a must. From winter fun on the Swiss Alps to hiking to the top of the Staubbachfall waterfall (Lauterbrunnen's landmark and Europe's highest free-falling waterfall), it was nice to get outdoors. Switzerland is stunning!
Switzerland highlights: walked across the Kapellbrücke (Chapel Bridge) + train to Jungfrau Mountain + views from the top of Europe + winter wonderland activities on the Swiss Alps + hiked to the top of the Staubbachfall waterfall
France: Paris
Like Barcelona, I really enjoyed taking in all the architecture and seeing so many art masterpieces in person here. From spending a few hours at the Musée d'Orsay looking at the countless impressionist and expressionist masterpieces + enjoying rooftop views of the city to taking a tour inside the Notre-Dame de Paris, also known as Notre-Dame Cathedral, and the Eiffel Tower with summit access, it really was incredible. Tasting the famous macarons at Ladurée + walking along the Seine River + seeing the last of the love locks (there right before these were taken down) + a magical picnic (wine + chocolate) under the Eiffel Tower while watching the light show with new friends + experiencing an authentic cabaret show were some of the other countless memories made and experiences shared.
France highlights: Musée d'Orsay + Seine River and love locks + Eiffel Tower tour with summit access + tour inside Notre-Dame de Paris + night picnic under the Eiffel Tower + authentic cabaret experience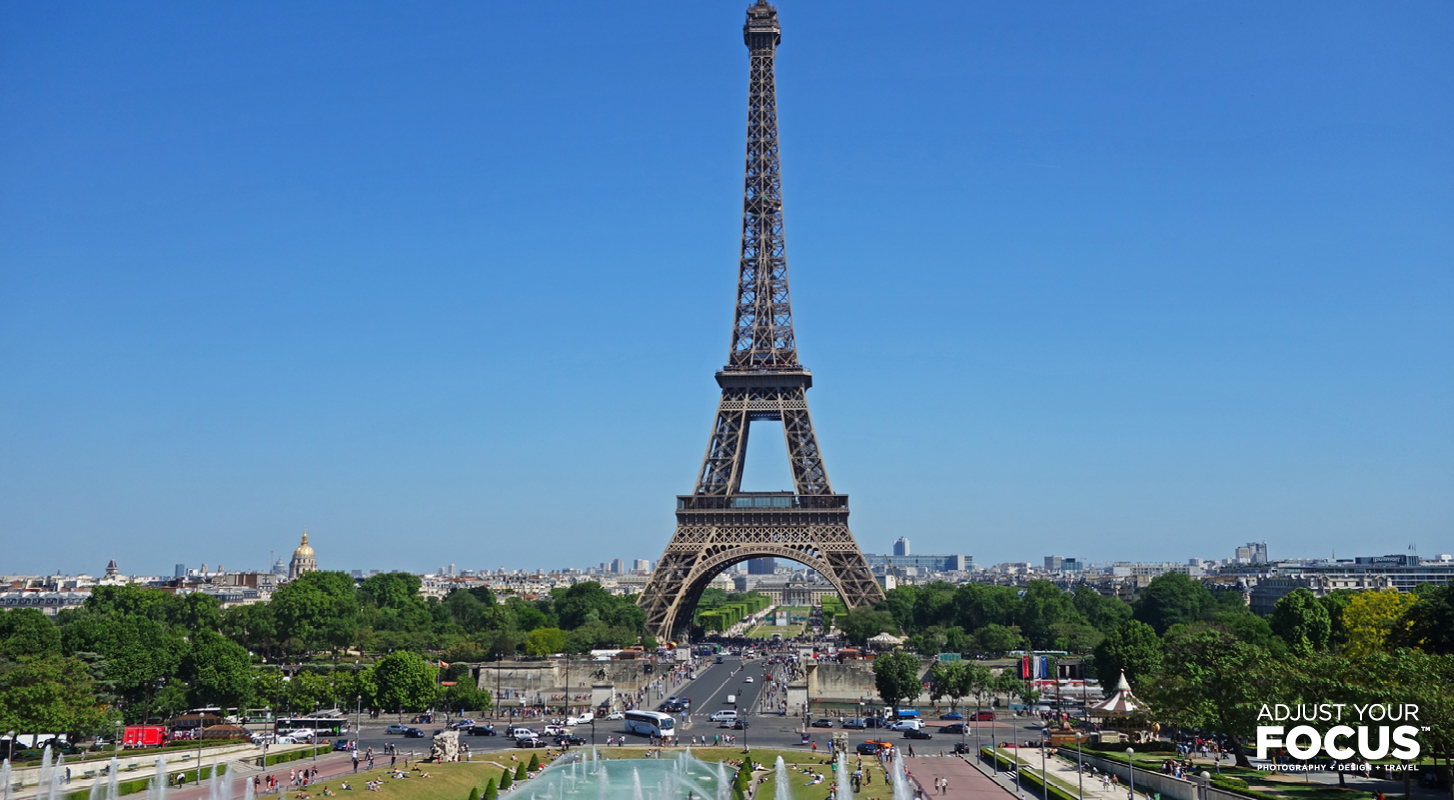 England: London
London was the last stop. The tour technically ended in Paris (where we went after Lauterbrunnen) but there was a transfer offered where we took the coach and ferry over to London. From here we spent the last night with those left from the tour and then Holly and I had a few days on our own before heading home. We were very lucky and experienced sunny London! Unfortunately towards the end I really wasn't feeling well, caught the flu, but tried not to let it ruin a busy last day in Europe. Really wasn't sure what to expect when it came to London, but I have to admit I liked it a lot more than I thought I would.
England highlights: walked along the Westminster Bridge + saw the London Eye and Big Ben + found Neal's Yard + Warner Bros. Studio Tour, The Making of Harry Potter + explored the Tower of London and saw the Crown Jewels + walked across the Tower Bridge + traditional high tea at the Diamond Jubilee Tea Salon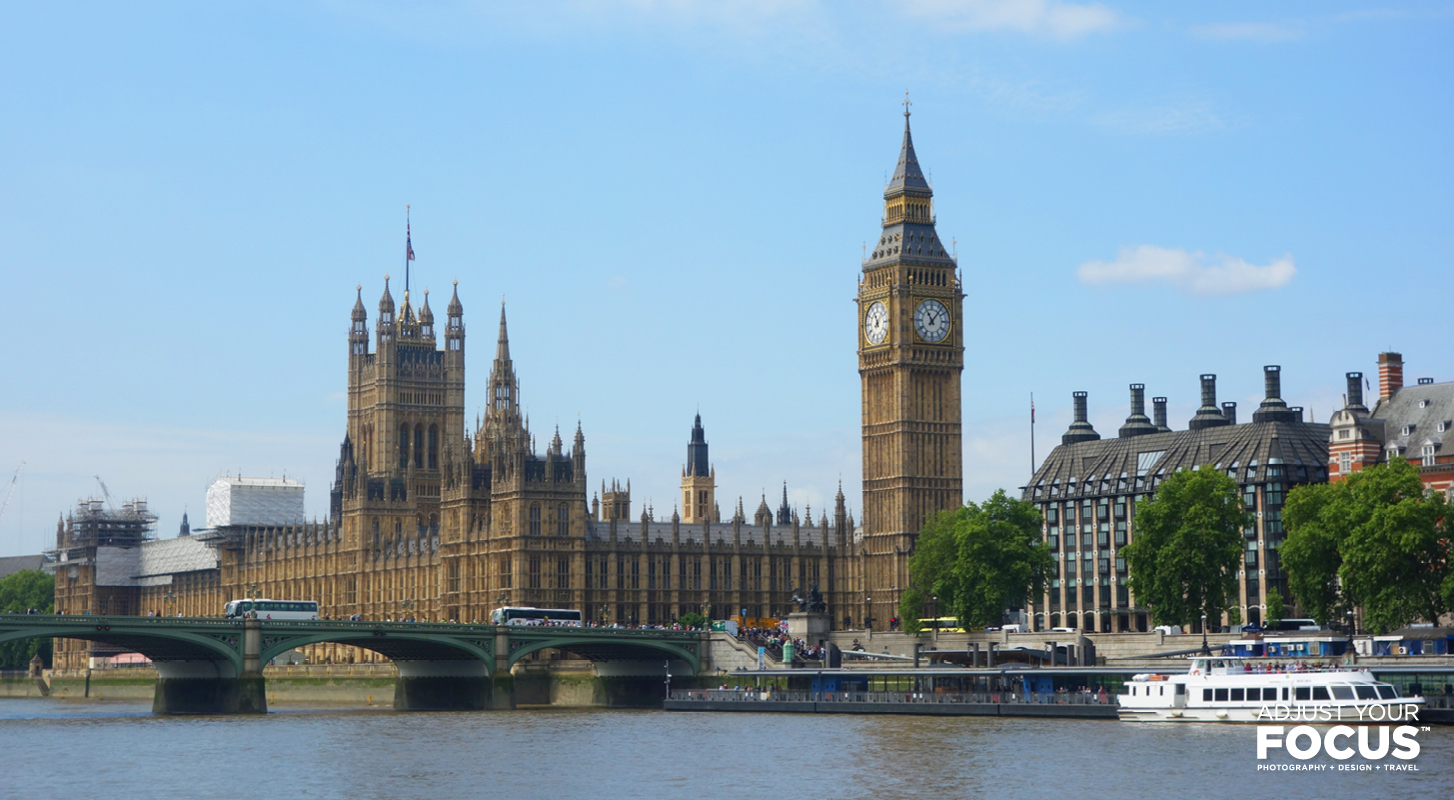 July
USA road trip: New York + Pennsylvania + Ohio + Indiana + Illinois + Wisconsin + Iowa + Missouri + South Dakota + Kansas + Montana + Wyoming + Colorado
A couple weeks after returning from Europe I was on the road again for a cross country USA road trip. From Maryland I flew to upstate New York, where my mom was, and spent a few days there with family. Leaving New York we slowly headed out to Colorado, making many stops along the way. My favorite part was all of the state and national parks I was able to experience. Once in Colorado, we spent a few days with my sister while my mom went apartment hunting. At this point I wasn't planning on moving out with her (but oh how that changed).
Drive there: New York > Pennsylvania > Ohio > Indiana > Illinois > Wisconsin > Iowa > South Dakota > Montana > Wyoming > Colorado
Drive back: Colorado > Kansas > Missouri > Illinois > Indiana > Ohio > Pennsylvania > New York
Road trip highlights: Niagara Falls + exploring Badlands National Park and Custer State Park and Yellowstone National Park and Grand Teton National Park and Rocky Mountain National Park + interacting with horses at Black Hills Wild Horse Sanctuary + going to the top of the Gateway Arch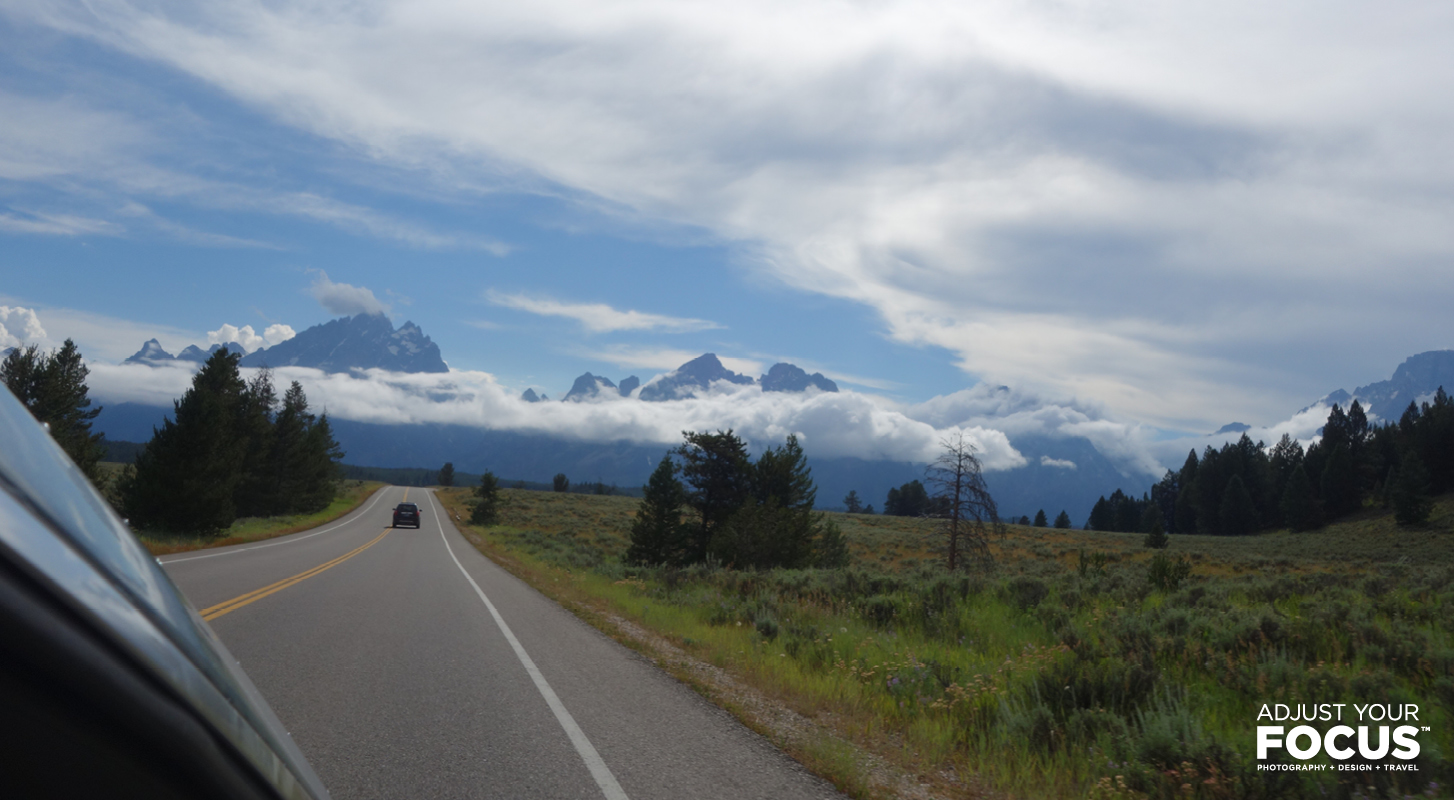 August
Virginia: Luray + Shenandoah Mountains
I spent my 27th birthday being healthy in Luray with Holly at Shensara. The weekend was filled with yoga classes, meditation, hiking in the Shenandoah Mountains, tubing on the river, stargazing, bonfires and camping!
Birthday highlights: camping in a tent after years of wanting to + yoga classes + toasting to 27 around a bonfire with a best friend, many new friends and a thousand stars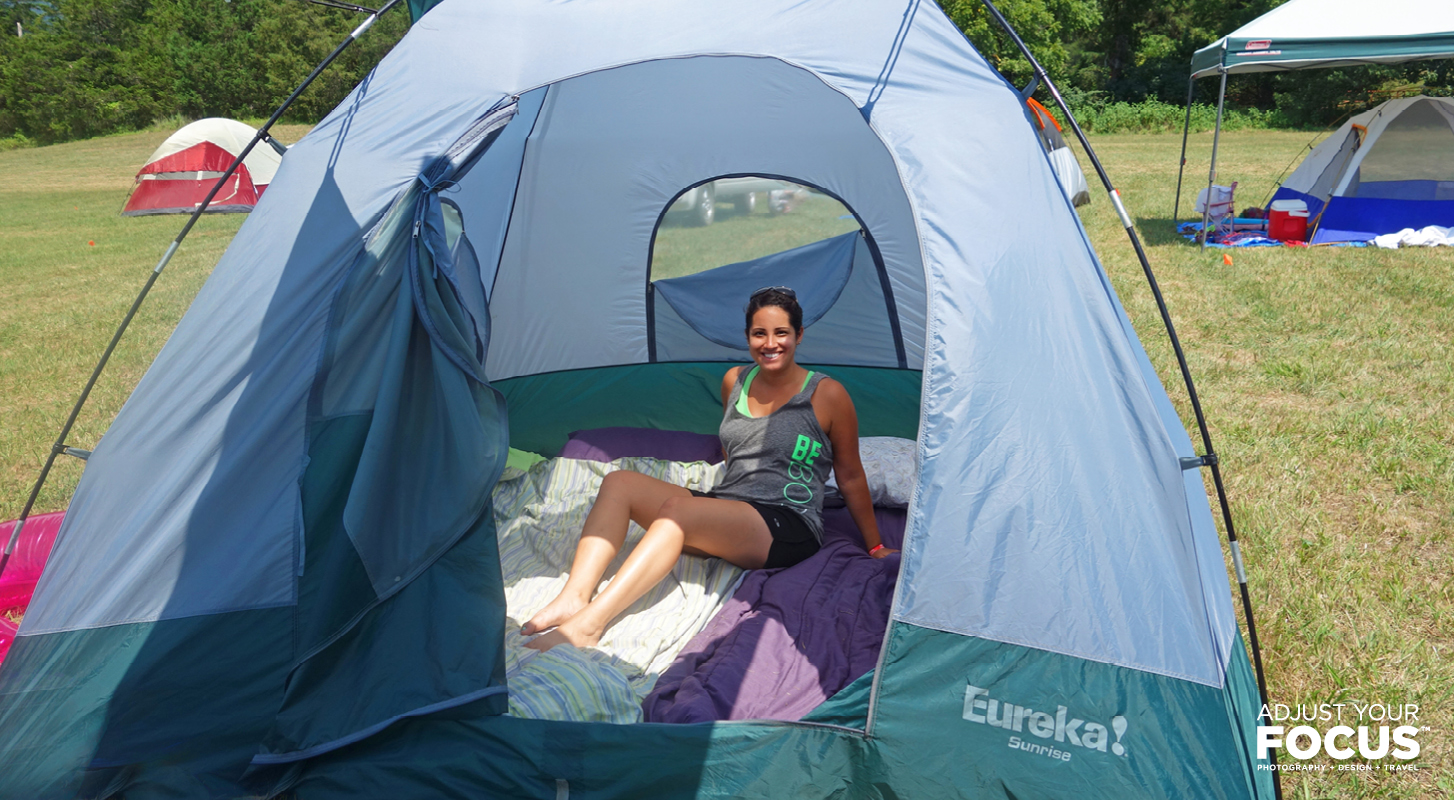 September
Moving: Maryland to Colorado
As I mentioned in June with the USA road trip, at that time I wasn't planning to move to Colorado with my mom when she was looking at apartments. Seizing opportunities that come your way is so important though and when this presented itself, after lots of back and forth, it came down to just going of it. So, in September I packed up everything in Maryland, and said bye to my dad, brother and friends. I met my mom in New York and then we were back on a cross country road trip to Colorado with our dogs (more in I'm Moving post). It's been crazy but amazing!
Moving highlight: taking the leap and leaving everything I know in the D.C. area and moving to CO
California: San Fransisco + Napa + Sonoma
The timing was crazy, but after only a week in Colorado I was off again. Yes, barely unpacked from moving and another suitcase was being packed. I checked SO many things off my bucket list in 2015 and celebrating our (belated) birthday in wine country with my twin and other half was no exception. Both Allie and I have visited San Fran a handful of times but this trip was special because we were able to do a little road trip along Highway 1 to Napa + Sonoma as well as see Point Reyes National Seashore. Drinking our way through wine country was incredible and there's no one else I would've rather been there with.
California highlights: walking along the Golden Gate Bridge + driving along Highway 1 + numerous wine tastings/vineyard tours in Napa and Sonoma + quality twin time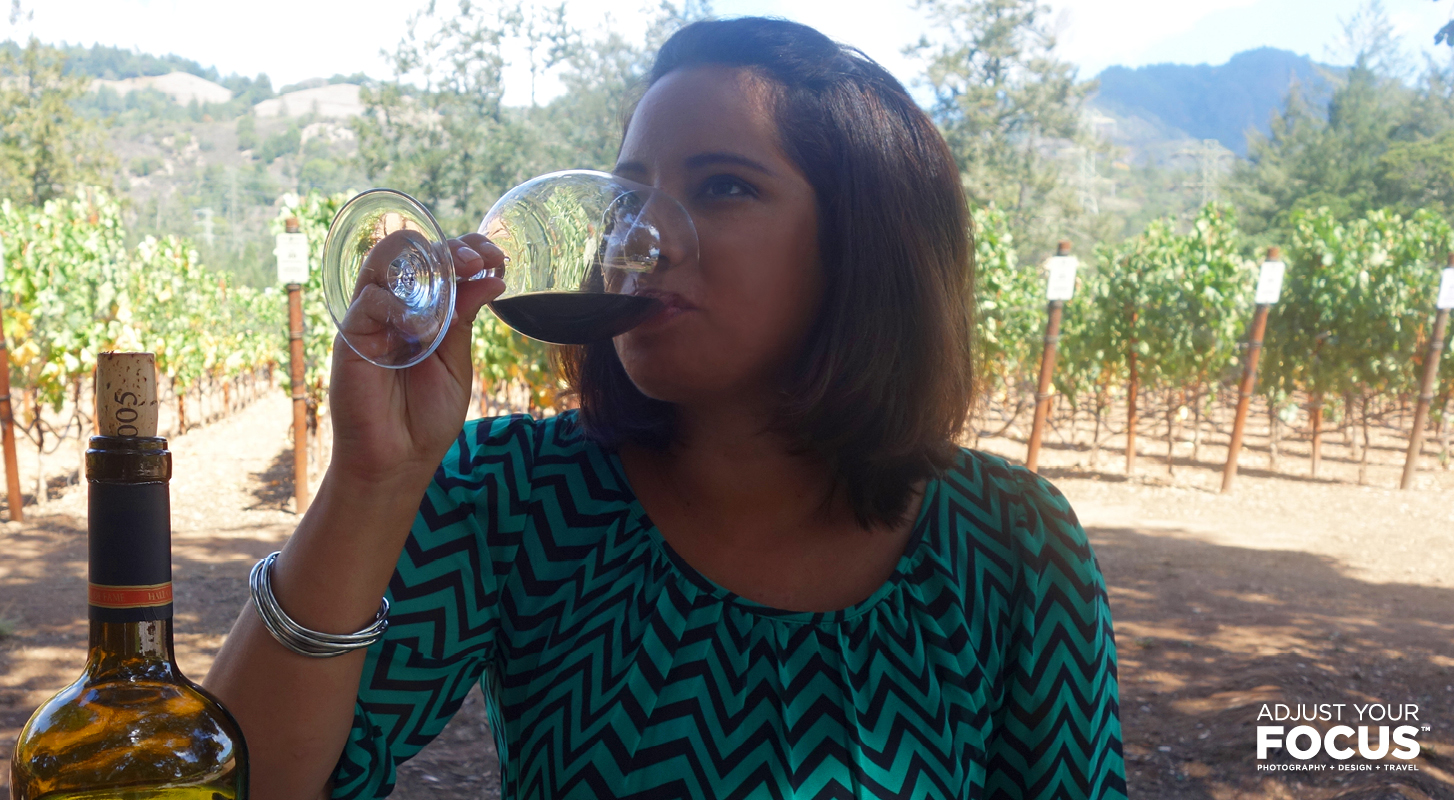 Nebraska: Omaha
September really was a busy month! Returning to Colorado from California I once again had a couple days to unpack/repack before I was off to Omaha, NE for the Do The Damn Thing conference.
Catrice and I met at WITS and we remained in touch. When she mentioned she was hosting this conference, I was happy to attend and support her. It was a powerful weekend surrounded by women entrepreneurs, business owners and leaders all with different skills, backgrounds and goals. The last day I was able to explore Omaha, and was pleasantly surprised.
Nebraska highlights: explored downtown + met 4 incredible speakers (Kenetia Lee, Aviana LeDance, Amy Beth O'Brien and Catrice M. Jackson)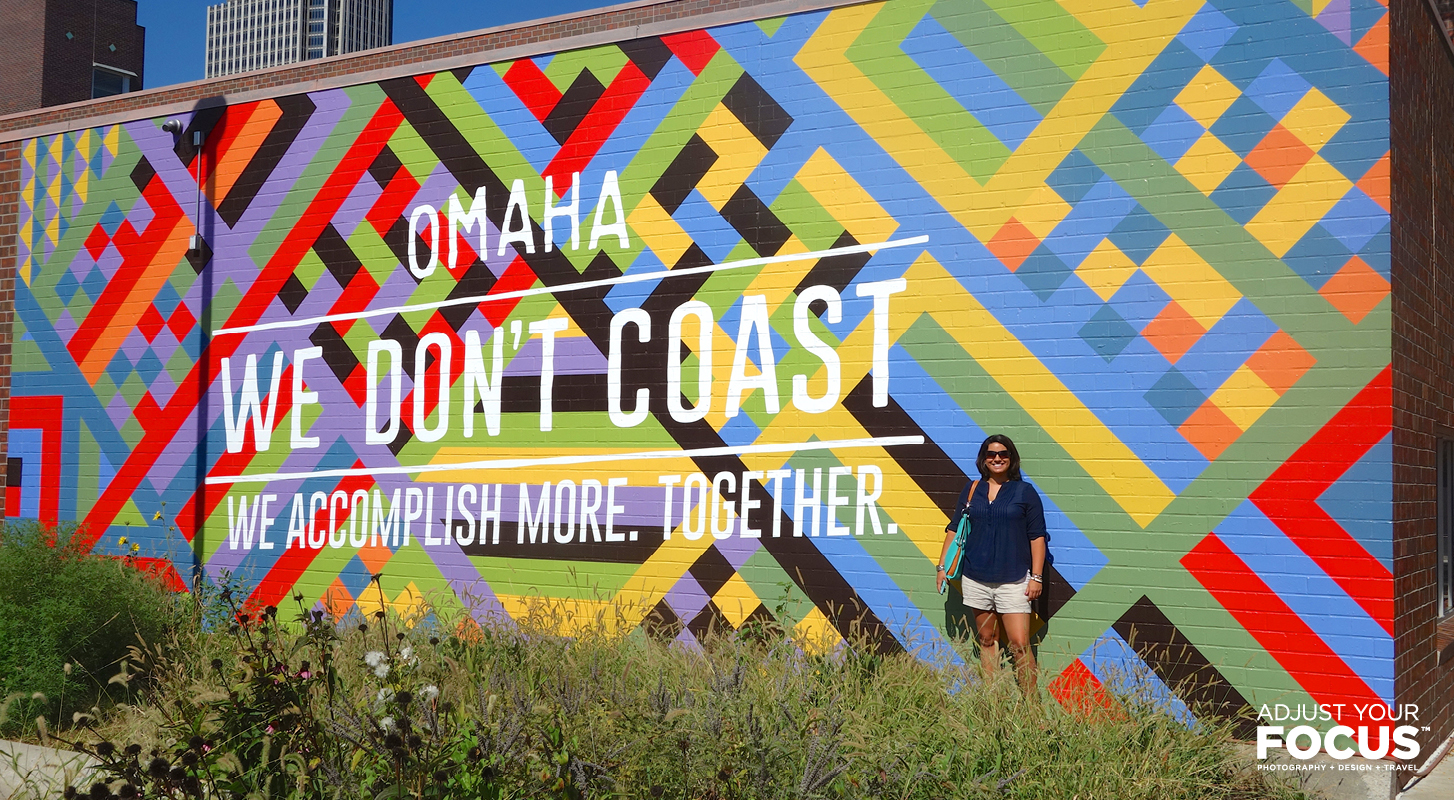 October & November
Colorado: Denver + Colorado Springs
One of the things I was most excited about moving to Colorado in September was exploring in fall (more in Fall in Colorado post). The air is crisp and cool. The vibrant aspen trees cover the landscape in yellow and the sun creates a golden glow over the mountains. From hiking adventures to day trips, every chance I was out exploring in October and November.
Colorado highlights: St. Mary's Glacier + Kenosha Pass + Garden of the Gods + Elk Meadow Park

Hawaiian Islands: Hawaii + Maui + Oahu + Kauai
The end of October/beginning of November I spent 2 weeks exploring the Hawaiian Islands, part of that time being a NCL cruise. Talk about dramatic landscape and natural beauty. From snorkeling with turtles during the day and manta rays at night to exploring parks, beaches and historic sites, there really is something for everyone to enjoy.
Hawaiian Islands highlights: Hawaii Volcanoes National Park + coffee, macadamia nut and pineapple plantation visits + Haleakala National Park + driving the road to Hana + seeing the North Shore and swimming at Waikiki Beach + visiting Pearl Harbor + Waimea Canyon + snorkeling with turtles and manta ray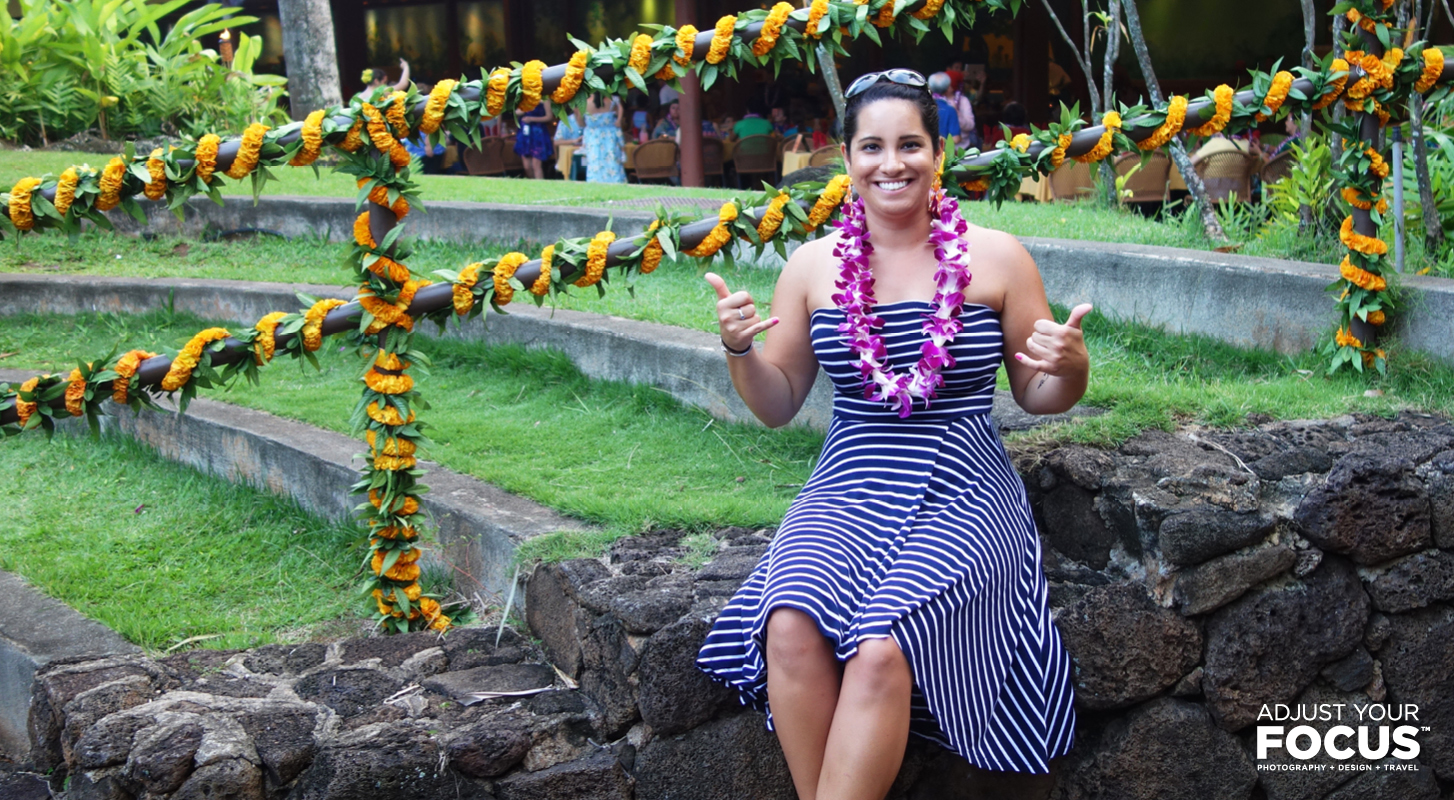 Travel bug
This post took a long time to put together and I'm sure you can see why now. It was hands down the best year of my life so far and filled with so many new friends, life changing experiences + adventures and travel memories I'll never forget.
I'd love to hear from you! Have you been to any of the places I explored and if so what did you think? Where were your favorite places you visited in 2015? Let me know in the comments below.
Today's tidbit
"It is through living that we discover ourselves, at the same time as we discover the world around us." ― Henri Cartier-Bresson